Podcast: Play in new window | Download | Embed
So, you know you want a sustainable (healthy, efficient, affordable and desirable) home, but where do you start? I've covered the fundamentals  of what makes a good energy efficient home, but these are details. What's the big picture? Where do you start a sustainable house?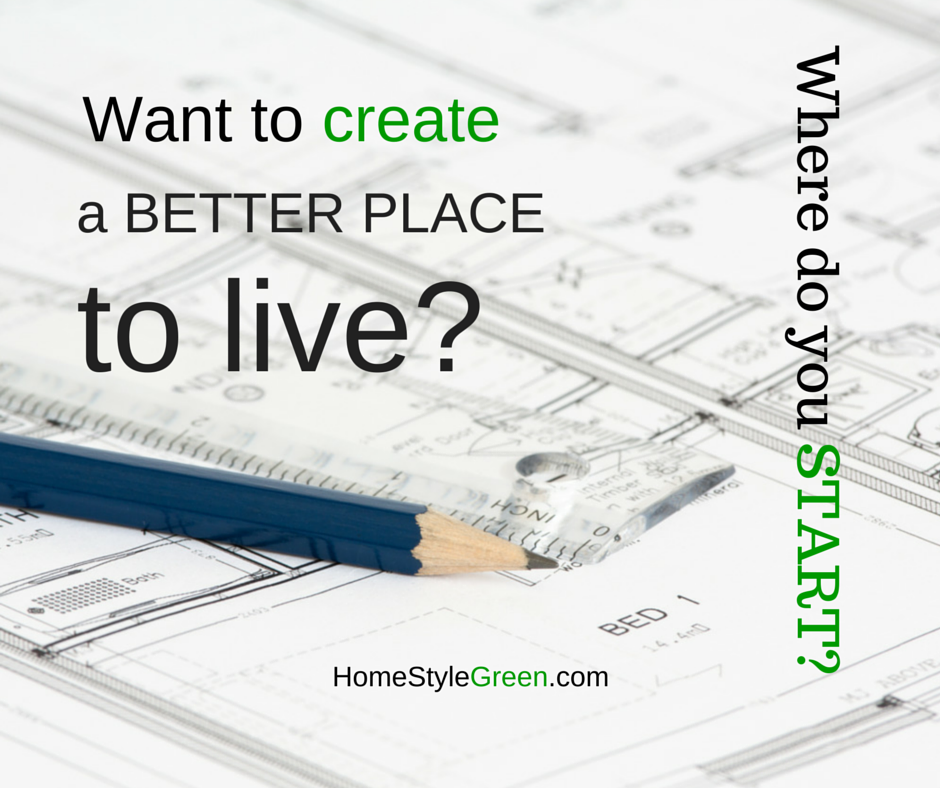 Start with 'Why?'
In episode 91, Glenn Murdoch spoke about the importance of starting with 'why'. Building on this, what exactly does starting with 'why' look like, and where to from there?
Why…what?
Before getting too specific about your plan, here are some questions I recommend being able to answer:
Why are you renovating/building/remodelling/looking for a new home?
What are you most dissatisfied with at the moment?
How many people are you building for?
How much time are all these people actually going to spend in your home each day, each week, each month…?
What do you want your weekends to look like?
Describe your 'perfect day'. Who are you with? Where are you? What are you doing?
Does you perfect day involve any of the following:

Mowing the lawn
Fixing a fence
Painting a fence
Cleaning windows
Cleaning a pool
Walking a dog
Vacuuming
Cleaning three bathrooms
Painting the house
Cleaning the house
Going on adventures with your family
Oiling a deck
Blowing/sweeping leaves
Gardening
Relaxing by the pool
Working a second job
Being at the beach
Harvesting vegetables and fruit from your own garden
Watching someone else do any of the above
What's all this got to do with the location and layout of your dream home? A lot. Creating a better, sustainable place to live is about lifestyle. This is where you need to start.
When Natalie and I moved to Auckland our criteria for a place to live included:
Walking distance to a primary school with a good reputation
Walking distance to a train station and a train commute of 30 minutes or less
At least three bedrooms, ideally four (Xavier, our third child had just been born, and we wanted to the option of a home office)
Money
The next big question is about budget. There are two big questions here:
How much do you want to pay each month to own and operate a healthy, safe home?
How much money do have to design, consent, building and finish your project?
They're both related. The more you borrow, the more your monthly expenses are going to be. The more you invest on good design, insulation and solar power, the less your monthly running costs are going to be.
As painful, boring or frustrating as it might be, it's worth spending some time here. Most of the designers I speak to say that a client's true budget is one of the hardest things to pin down. Knowing exactly how much money you're wanting to spend and being honest about this upfront will save time money and disappointment by avoiding uneasy scope changes when you do start talking to a designer.
Shape, Size and Style
Now it's time to get creative again. Here are some more suggested questions, inspired by my interview with Mark R LePage in episode 50:
What colours do you like?
What colours to your family like?
What sort of materials and textures do you like?
What's your favourite car, and why?
What's your favourite room?
I also suggest using Pinterest or good old magazines and a scrapbook and collecting images, scenes, photos, colours… or anything that catches your eye. It doesn't have to be a house, or the latest bathroom or kitchen design. You're just trying to get a sense of your style. Do you prefer modern and minimalistic, retro, country, mediterranean, abstract, classic…
Have some fun with this, and make sure you involved everyone who you're planning to build for.
Then, having collected a bunch of ideas, you might be able to define some fundamentals:
How many rooms do you need and what do you need them for?
What size is going to be best for you?
What styles do you like?
When to Get Help
This would be a good point to start engaging a professional designer. You're now well placed to communicate your dream for a sustainable house and to avoid 'scope creep'.
Where to get Help
A good place to start would be any of the designers I've had on the show, or that I recommend. Here's a list.
Now of others? Let me know and I'll add them.