Podcast: Play in new window | Download | Embed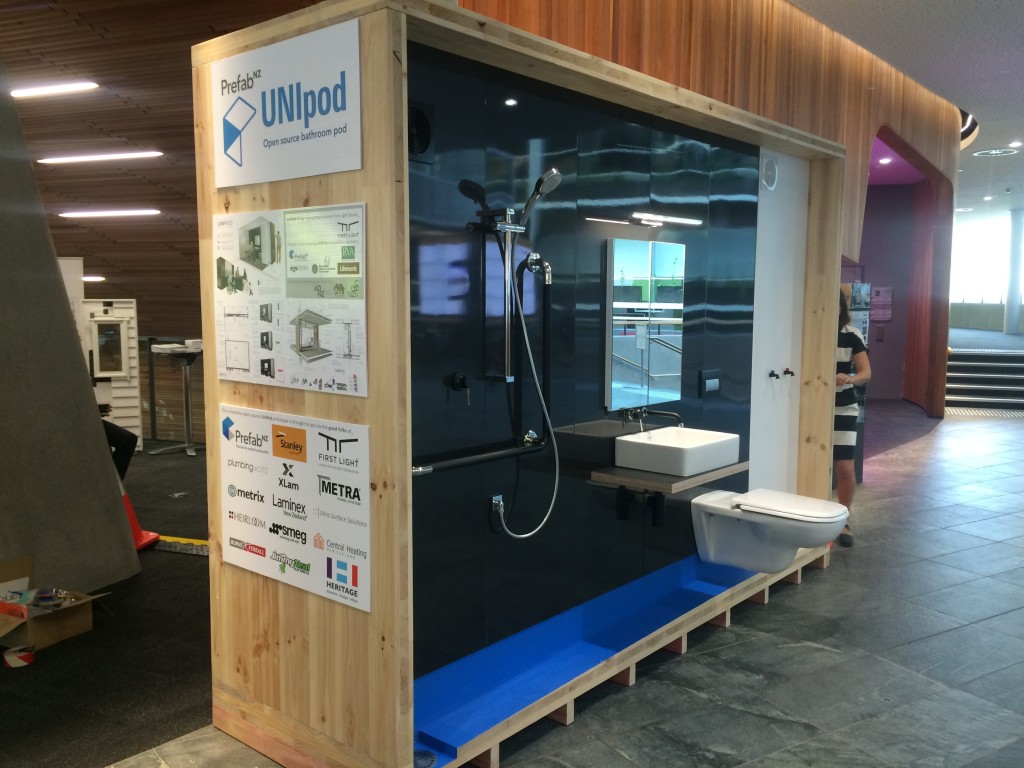 It's tempting to say that Prefab's time has come, but I don't think this does justice to prefabricated building. As Pamela Bell has explained previously on the Home Style Green Podcast, Prefab is not new. But the enthusiasm shown during this week's PrefabNZ CoLab event here in Auckland suggest that prefab will play an increasingly important role in the delivery of buildings.
Some would even go so far as to say, there's a revolution about to happen!
Here are some of my highlights from a well attended and inspiring conference.
Day 1 – Site Visit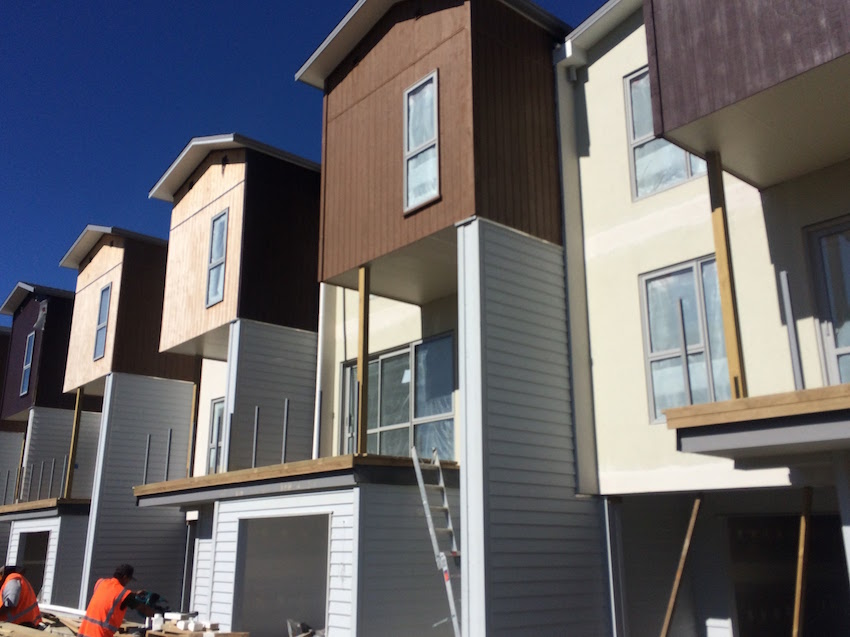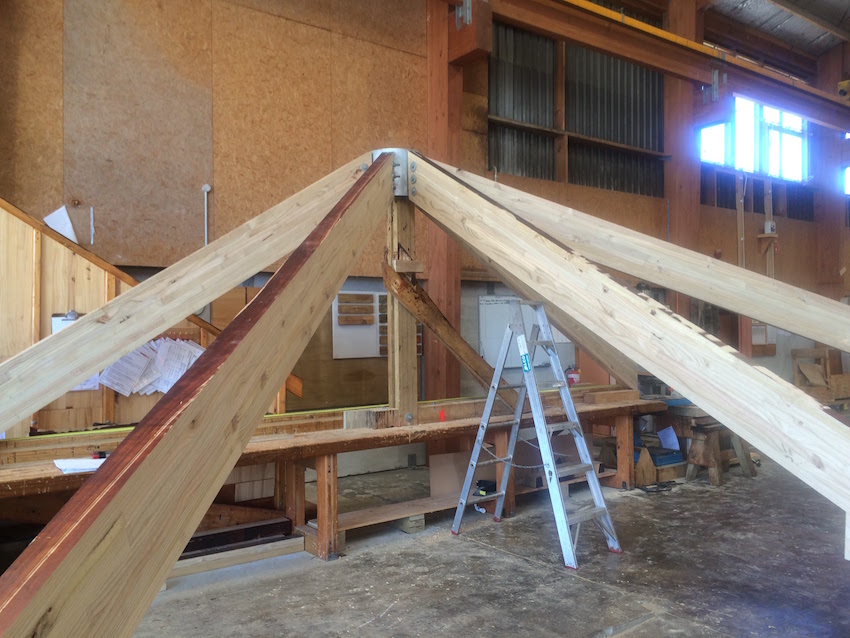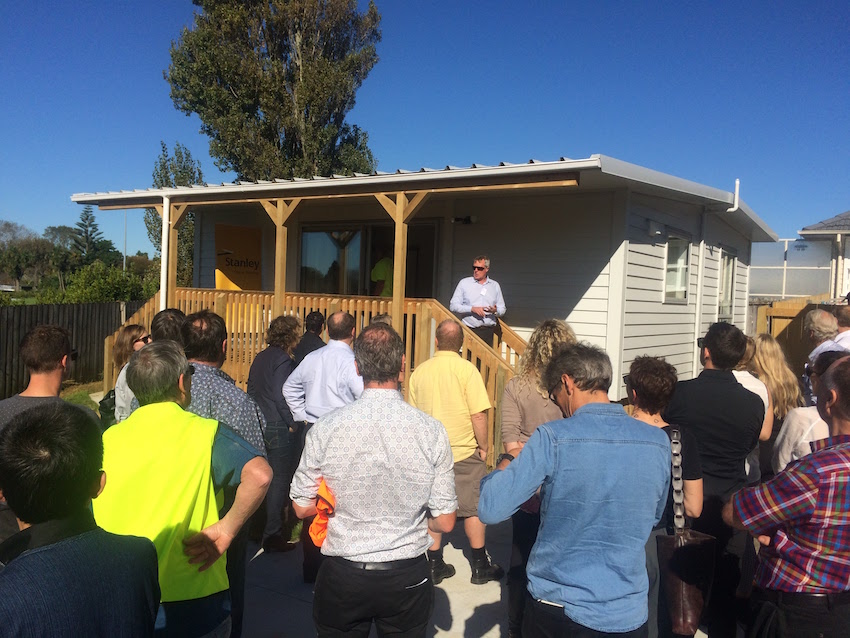 Anna Farrow, First Light Studio – Unipod
When you start to think about it, the scope of this is incredible. Imagine being able to configure a bathroom and kitchen pod using an open source, online design and then ordering it, getting it delivered and converting an ordinary space into a self contained living space.
Great to see that clearly Deputy Mayor Penny Hulse was equally enthusiastic about the potential opportunties for the UniPod.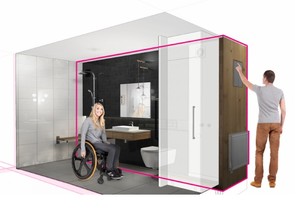 For more on the great work done by the team at First Light Studio (and their awesome origin story) check out their website.
Scott Hedges, Lindbäcks – Mass Production Swedish Style
In this incredible example of a spotlessly clean, infinitely optimised factory Scott Hedges of ByggHouse showed us why the Swedes are a great example to follow.
Lindbäcks innovations include floor 'cassettes' in which all the services are built in, and wall modules that are constructed around the window – the complete reverse of traditional thinking.

Scott also emphasised the importance of building a great business if you want to change a market, a theme that was emphasised later in the programme by David Chandler.
Warren McGregor, prefabAUS Board Chair
Thanks to the leadership of Pam Bell, Prefab is one area where New Zealand is definitely leading Australia. But prefabAUS is not far behind.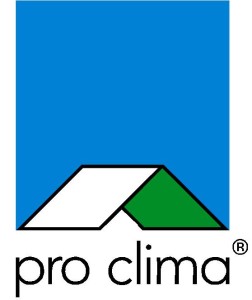 Christina van Bohemen, NZIA
There's a lack of understanding of what architecture is
Technology can build better buildings
Most buildings are already secondhand goods by the time you move in
We're living differently in our homes. We should be creating them differently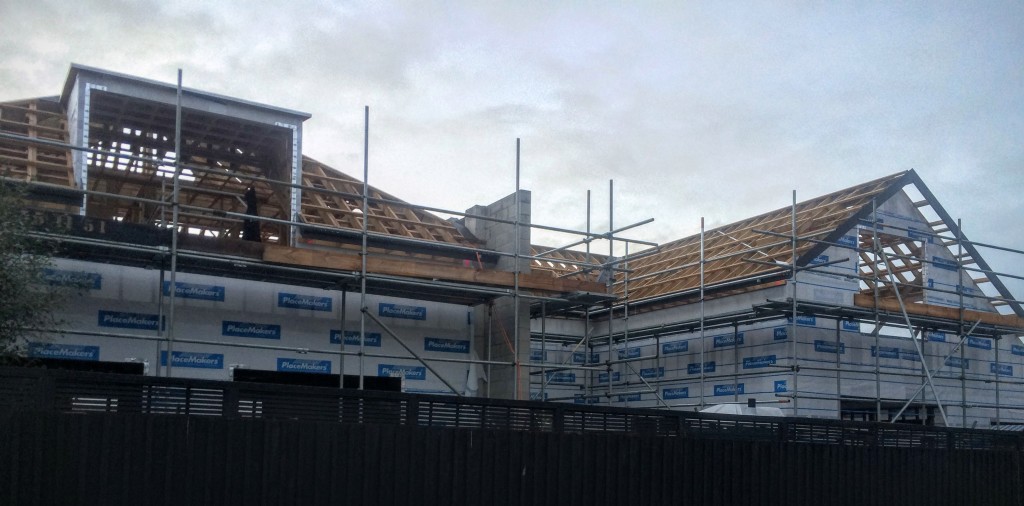 Beth Cameron, Makers of Architecture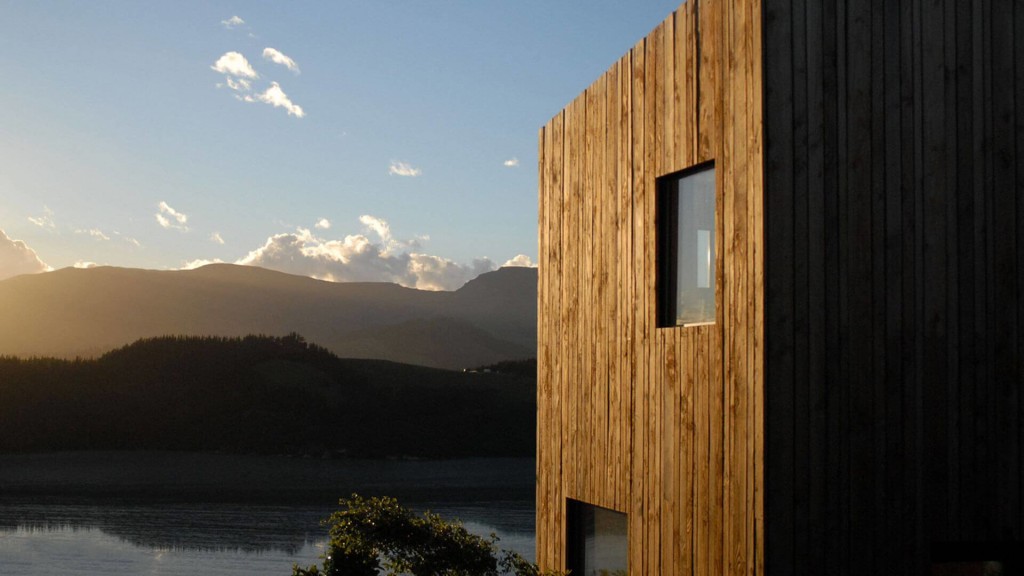 Mass customisation
The capabilities of CNC are amazing. My favourite quote of the conference, "We should probably buy a CNC machine"
The ultimate goals is making healthier buildings and making architecture available to a lot more people
Makers of Architecture have succeeded by doing what Scott Hedges outlined as the first, most important step – creating a viable business
I love the idea of 3D model testing
Check out Minimod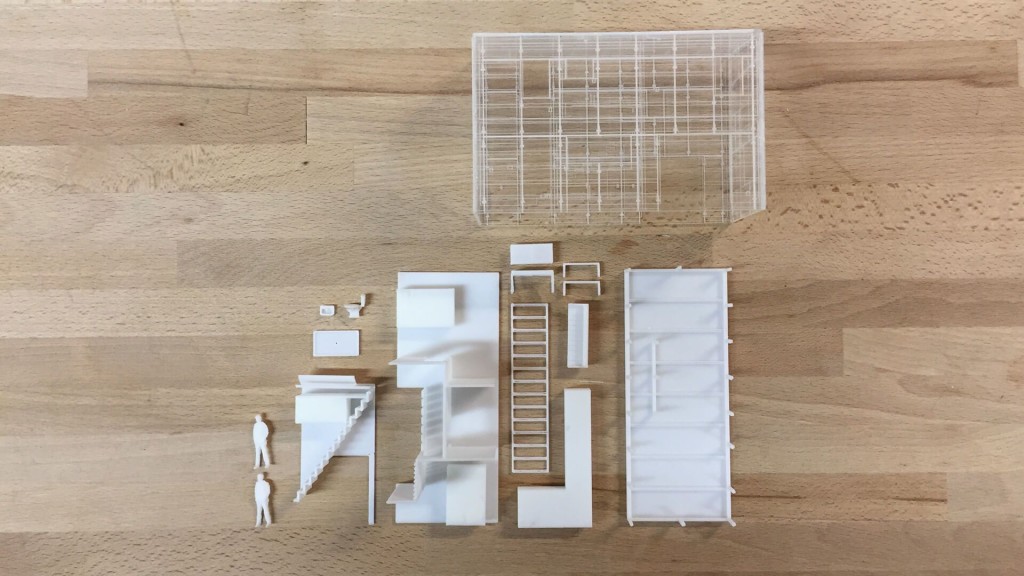 Daniel Scheibmair – Pryda
Pryda made their name in what has become 'traditional' frame and truss. It seems to me that what they're doing now with their BUILD v4 software is the implementation of BIM that the rest of the industry is still dreaming of.

Shamubeel Eaqub, Eaqub & Eaqub – The "Unaffordability" of Housing
We need to re-establish housing for it's primary purpose – the delivery of homes. Other aspects (like capital gain) are taking precedent
We know how to solve the affordability issue. What's missing is leadership
Generational empathy. We need this too.
Politics is getting in way of (good) policy
"Unaffordability" has been happening for some time
There's no one single solution, but building a lot more houses would help
Lots of people are renting and our renting policies are not very good. Fixing the policies would increase the likelihood and status of long term tenure
Build a lot more houses – it's not that complicated.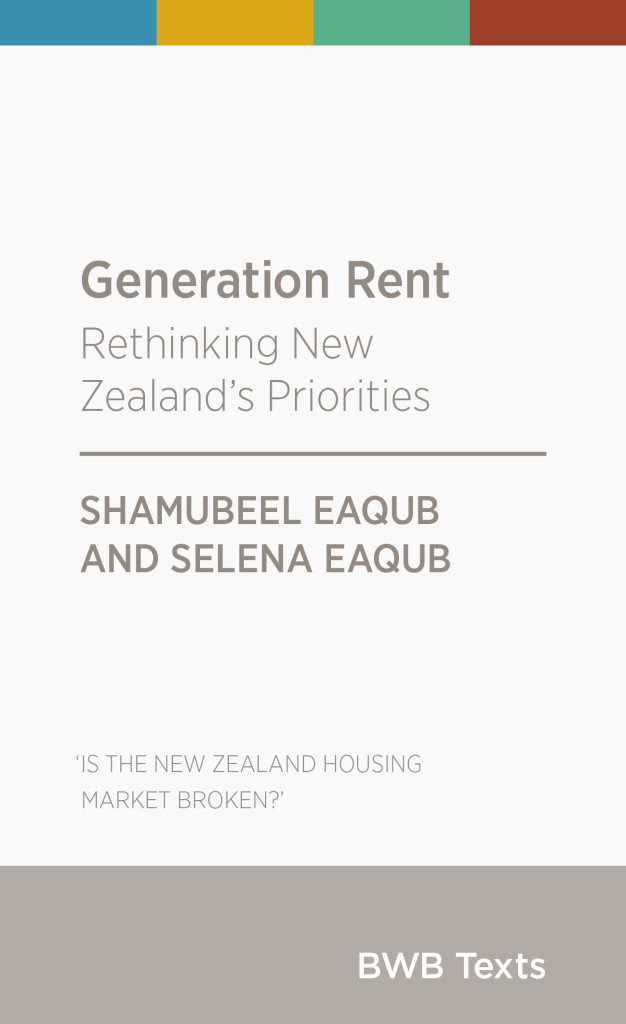 Julian Watt,  Jasmax – Prefabrication of T2B Satellite Pier at Heathrow
Construction health and safety is among the many benefits of prefabrication.
You're more than twice as likely to die on a New Zealand construction site than a UK one.
Frances Valentine Mind Lab
This presentation blew my mind. Mind lab has impacted 40,000 students. They're NZ's biggest educator and they've only been around for 2 years. Here's a smattering of the astounding facts that Frances shared.
90% of data online comes from last 2 years
We're putting sensors into everything (What's the opportunity here for buildings?)
Most NZ primary schools have a 3D printer
The 'internet of things'. What does this mean for the future of buildings?
1 billion people have joined us since 1999
1% of houses with solar today doesn't sound like much, but it's doubling each year. Solar will dominate by 2020.
Only 50% of the world's population is currently 'online'. At least 12 companies say they'll have free internet to the remaining 50% by end of 2017
The future is connected lifestyles
Sharing economy is massive. (Github is currently the world's fastest growing company)
Pay per use – how can we incorporate this into building design?
Yusef Patel, University of Auckland/UNITEC – Edfab

Other Highlights
We think we have a unique building supply problem here in Auckland, where we need about 13,000 houses per year. Associate Professor Tuan Ngo of the University of Melbourne reported to us that Melbourne will need about 50,000 homes per year for the next 15 years. Prefabrication will definitely be part of this solution.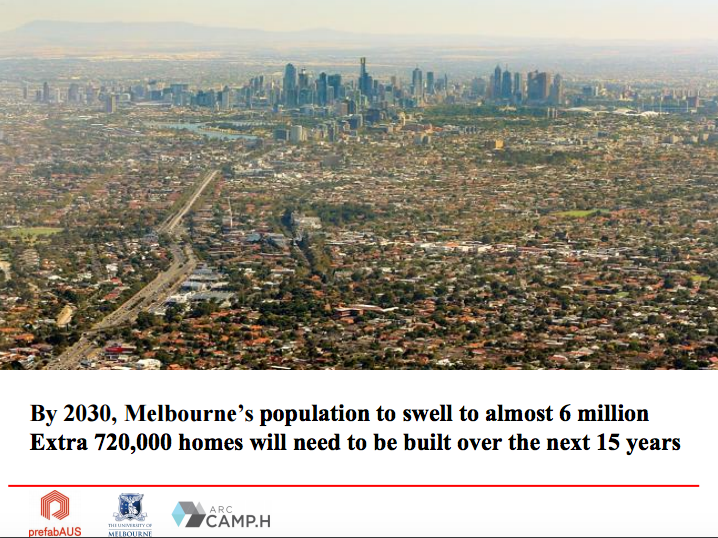 David Chandler OAM challenged the crowd with some of his thoughts on the business of construction, based on his years of experience in the industry. Check out his recent Sourceable articles.
Get Into Prefab
If your'e an industry player, or someone looking for a new and better way of living, now is a great time to get in Prefab. PrefabNZ here in New Zealand, and prefabAUS in Australia are the best places to start.