Podcast: Play in new window | Download | Embed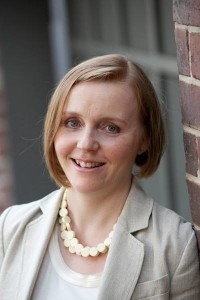 Update: Check out Jennifer's new website!
Jennifer Crawford started posting to her Our New Home Coach Facebook page in March 2014. The aim of Our New Home Coach is to give people confidence in the house buying process and to help people make good decisions.
I love this idea. I've had a suspicion for a while that home buyers may often end up in something too big, under-insulated and poorly designed, simply because they weren't clear about what they actually wanted before going house shopping. This is where people like Jennifer want to help out. And it's where I want to help out too.
Independent Advice on Buyers' Needs
After working for a large housing company in Australia, Jennifer started to get concerned that clients were often overwhelmed by all the flashy trimmings of fancy, big show homes. People started asking Jennifer for independent advice. Seeing the need and the opportunity to help people make better decisions early on in buying process, Jennifer set up Our New Home Coach.
You can also find Jennifer on Twitter, Facebook, LinkedIn, Pinterest and Instagram.
Homecoach in New Zealand
New Zealand already does have some Homecoaches available. You can find one on the Homestar website. This flavour of Homecoach is more suited to helping you with your existing home. For new builds and renovations in New Zealand, you might be better off with a Homestar Practitioner or Assessor.
Alternatively, you can always contact me directly. I'd love to see if I can help with any design or purchasing decision.