Overhead, the rain pelted down on the metal roof just above my head. I later found out that it was a record rain storm for Auckland. I believed it.
The roof of the circa 1920s house I was crouched in bore an almost identical resemblance to the construction and thermal performance of the simple corrugated steel shed where I'd stored bales of insulation the week prior. But there was one significant difference, there were people sleeping and living below this tin roof.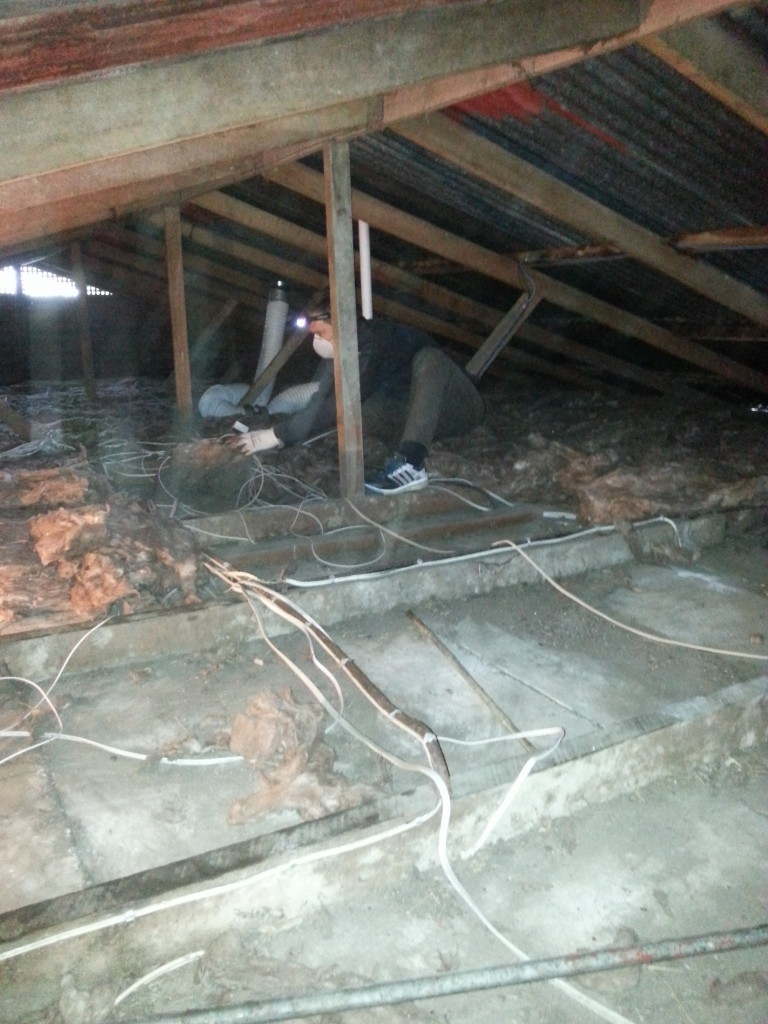 I've seen it many times before and much further south than Auckland, but going into a roof a seeing absolutely no insulation, still shocks me. How can this be? The occupants may as well be sleeping in the tin shed out the back. There's is literally no difference!
Perhaps what surprised me the most was the relative ease with which I found this house. In this case the house belongs to the good people at Accessible Properties who, with limited resources, look after people with disabilities or financial stress.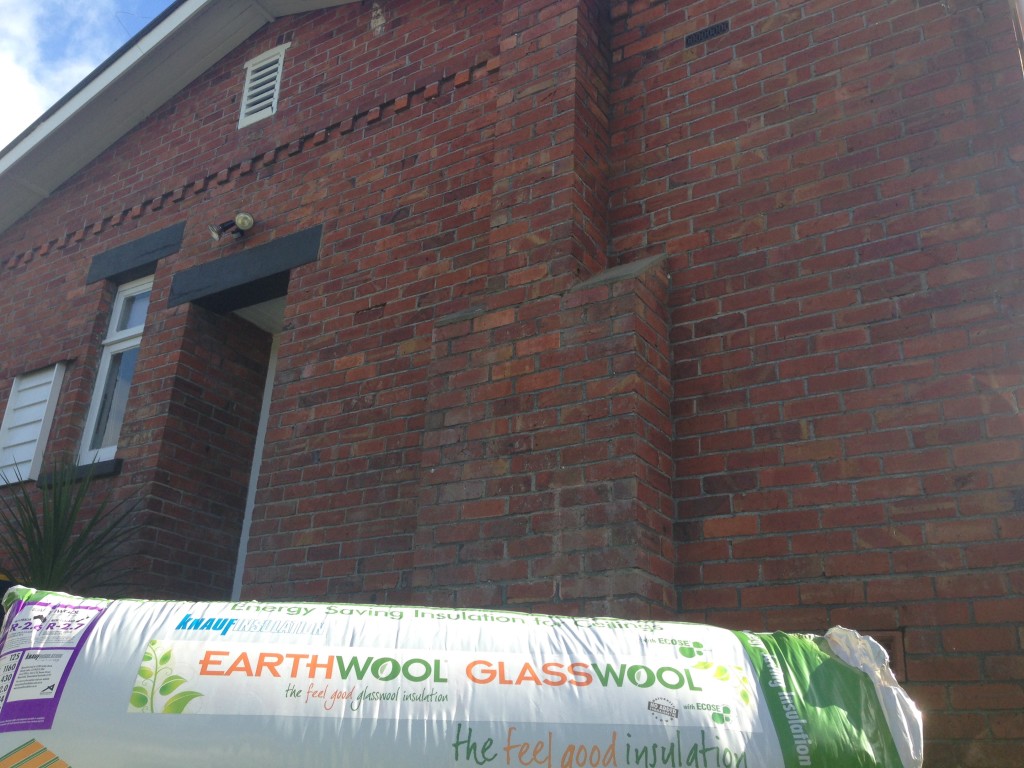 About six weeks earlier, I simply posted on Facebook that I was looking for a house that might need some assistance to get insulated for winter. 48 hours later I had a response and within a week, I found a house that definitely needed attention.
Which begs the question, how many more are out there?
My Insulation Experiment
The purpose of this exercise was to test a theory. I had two main suspicions and wanted to see if they were true.
There are probably lots of houses in New Zealand that still need insulating.
There's probably a bunch of 'spare' insulation lying around that can't be resold and isn't being used.
Could these two suspicions be confirmed and then be matched up with the addition of a vital, third ingredient – willing installers?
I'm pleased to report that the answer is yes!
Knauf Insulation Earthwool Glasswool
Knauf came to the party, big time! Thanks to Murray Durbin and the team, I loaded up my car with a variety of half bales and random segments of Earthwool glasswool insulation. Just as I suspected, they had a pile of material that had been used, or partly used for demonstration purposes, testing or marketing. Now it was just taking up space in their office.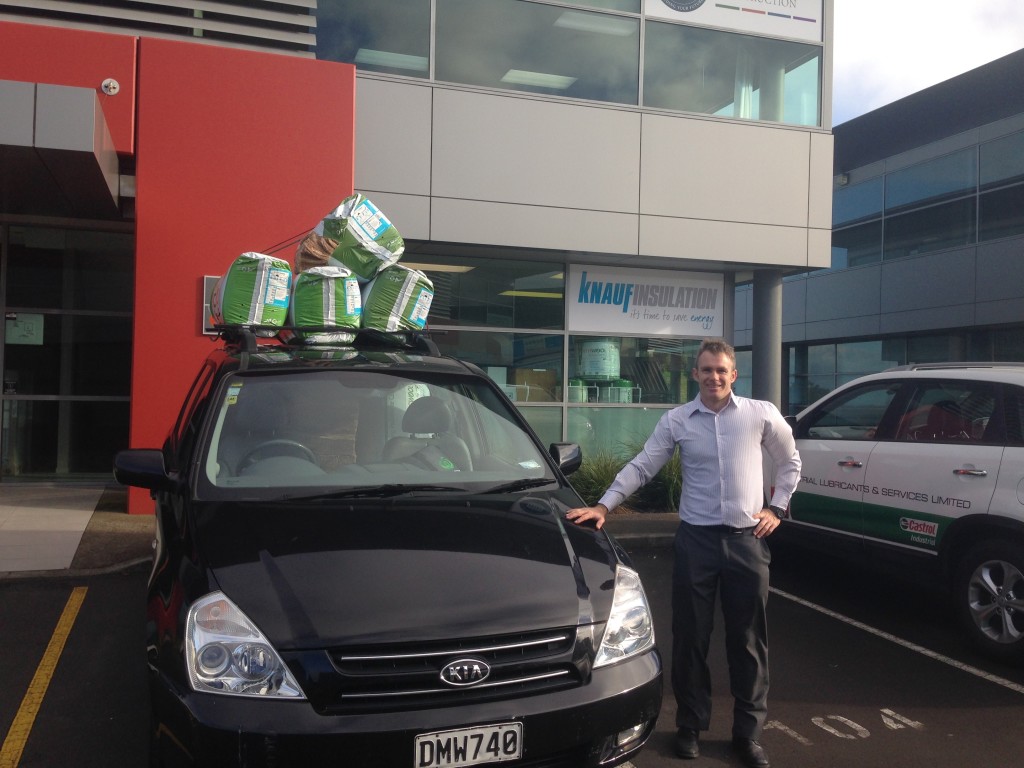 Unitec
Without assistance of willing installers, all this insulation would be of no use to anyone. I'm grateful to the quick and enthusiastic response to construction students from Unitec who responded to my call for any willing volunteers to get their hands (and pretty much everything else) dirty for a morning, and learn about installing insulation.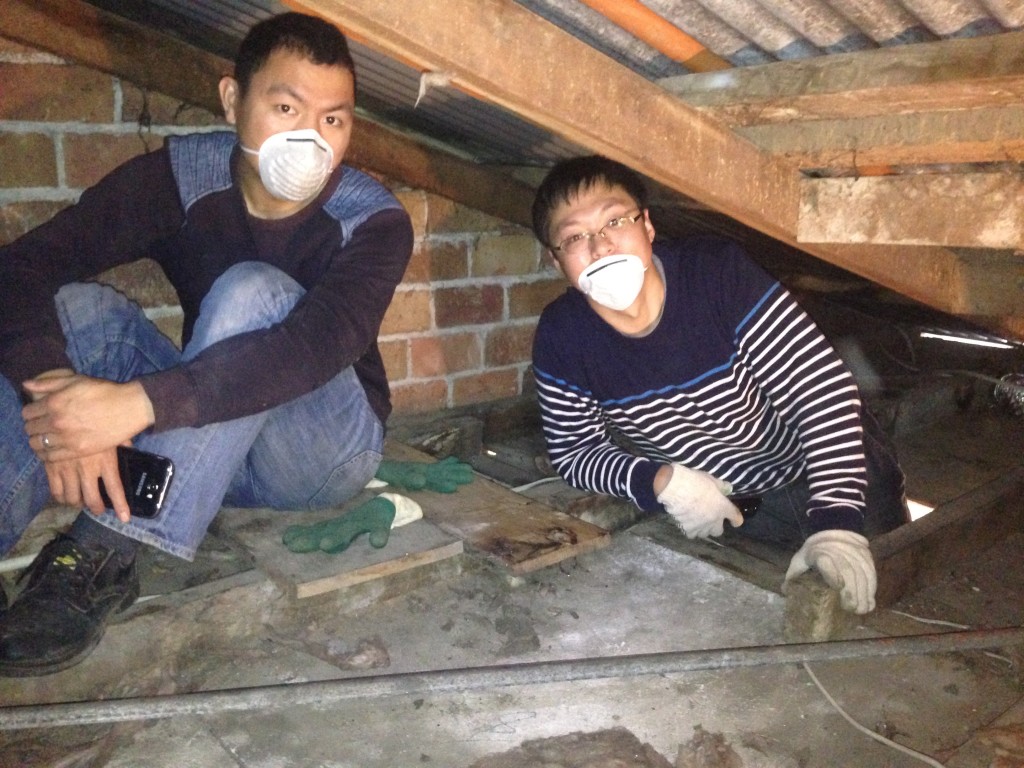 What's Next?
The first task is to finish the job. I was about one bale short in the roof, so I need to go back and finish it off.
Then there's also the floor. I haven't been down there yet, but I know what I'll find. Nothing except bare floorboards and probably a fair bit of moisture.
I also couldn't help noticing huge gaps around doors and windows in the old villa, so I'm on the lookout for a willing contributor of draught seal products and installers.
Experiment to Movement
But beyond that, I think this 'experiment' needs to grow. There are obviously more people out there in need of help. And I suspect a lot more insulation material either going to waste, or simply not being used. How many more houses could be insulated in this way?
I'd love to know your thoughts. And of course if you have ideas or resources that could help transform this experiment into a movement, please leave a comment below or get in touch.