Podcast: Play in new window | Download | Embed
When I first saw the LUNOS, I was skeptical. How could this be a ventilation solution with true heat recovery, when it's so small? I particularly weary of systems claiming to be 'heat recovery ventilation', because so much of what's typically sold and installed as such in New Zealand, simply is not. Worse than that, a lot of so called 'ventilation' systems source air from dirty roof spaces. This is not fresh air.
So, could the LUNOS be the solution for installing ventilation in hard to reach places and for retrofitting true heat recovery? Is this the device that could help keep my windows dry in winter without cancelling out any attempt to heat my home?
Wayne Delport
Wayne has always been drawn to working with architects because he wants to help people and loves the opportunity to "create something out of nothing". Trained as a mechanical engineer, he is now Sales and Technical Manager at The Heating Company International.
Fresh Air
For most retrofit installations of ventilation systems, Wayne and his team are responding to a desire for fresh air to prevent a build up of moisture. Nine times out of ten, there are children in the house and the family's health is the priority.
For new builds, a ventilation system is a required piece of the performance puzzle when someone is constructing and airtight envelope.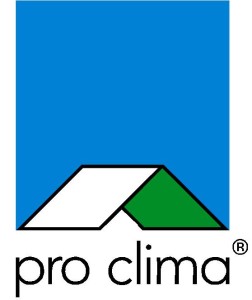 The LUNOS
LUNOS is a Berlin based manufacturer of innovative and energy efficient ventilation systems. The company website states that they've been building an 'outstanding international reputation' for over 50 years and now have nearly 40 agencies throughout Germany and the World.
LUNOS heat recovery ventilation systems fit in places where other ventilation systems won't, such as skillion or cathedral type roofs where there is no ceiling space. There's no ducting involved, but there is heat recovery. There are various models, but the main ones available here are:
e²: Installed in pairs (as a minimum) these cycle between drawing air in, then expelling air out of the room. They're best for living areas and bedrooms.
ego: Best for wet areas such as bathrooms and laundries.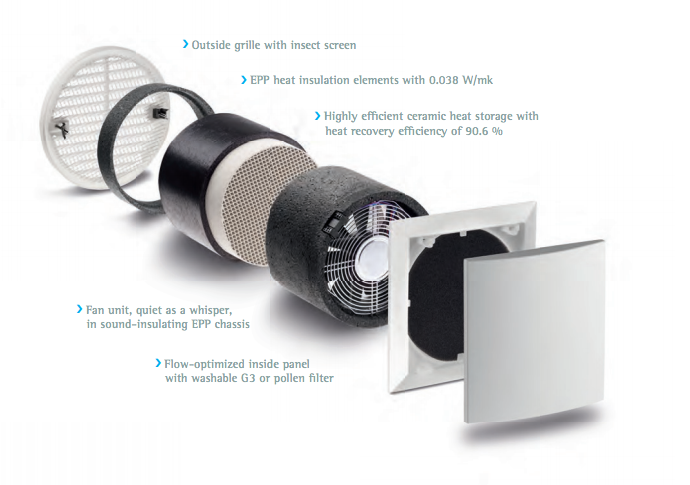 These devices achieve their impressive stated heat recovery performance with a ceramic disc. When warm, stale and humid air is extracted, it passes over this ceramic disc and the mass of the disc absorbs some warmth from the expelling air. The fan then switches direction and draws in fresh air over the warm disk, delivering fresh but warm air back into the room. Kind of like a pair of lungs.
Coming this year will be the LUNOS Nexxt, a larger volume, decentralised heat recovery system with it's own touchscreen controls and optional CO2 sensor.
There's also the Silvento which is a super quiet extractor fan. This would be great for ensuites or bathrooms as an alternative to noisy ceiling fans that struggle to keep mist at bay.
Whole House Performance
Even though the LUNOS is a decentralised, through the wall ventilator, it is possible to have a series of them all connected via a controller to condition your whole house, just like a full whole house heat recovery system.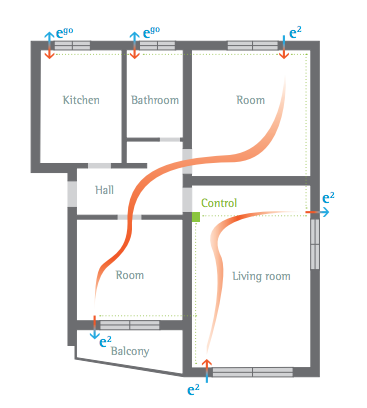 Costs
The LUNOS is a high quality piece of German engineered equipment. For context, a fully ducted, whole house system is going to be a $10,000-$12,000 investment. You'll also want to factor in the comfort, health and direct heating savings from having effective heat recovery. Wayne wouldn't be drawn on exact costs for the LUNOS unit, so best to contact The Heating Company to see if the LUNOS is right for you and to get a system sized and priced appropriately.
In terms of running costs, they're negligible at about 1c per fan per day.
The Heating Company
The Heating Company is the New Zealand distributor for the LUNOS and also stocks a range of radiant heating solutions. If you've got any questions, I recommend getting in touch with Wayne and his team. Tell them you heard about it from Home Style Green!