Podcast: Play in new window | Download | Embed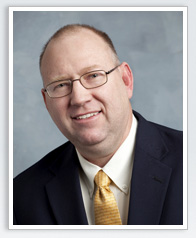 James L. Salmon is the President of Collaborative Construction, an organisation he created to encourage a better way of building. After spending much of his legal career helping sort out disputes between building owners, contractors and suppliers, James is convinced there's a much better way of organising, communicating and conducting the design, procurement and building processes. 
What can Kiwi builders learn from a US lawyer?
I initially came across James via his very comprehensive newsletter when I was looking for information about Building Information Modelling (BIM) systems. (Which begs the question – how do people find you? Do you have a newsletter?)
Like a lot of places, our building industry suffers from a less than perfect design – bid – build process. We  have some 'silos' of speciality. Breaking down this 'best practice' and working towards true collaboration, is what James is all about.
What wrong with the current way of doing things?
James says there are three big issues with current 'best practice'
1. Fragmentation
In the US, this is partly due to 98% of the industry being small business (less than 50 employees). The building sector here is equally dominated by very small building companies. How do we influence a whole industry when the industry is so dispersed? (That's not to say small business are bad, I think they're great. But those of us who want to lead and inspire, just need to chose tactics that will be effective in this reality)
2. Adversarial Relationships
James argues that the whole legal framework of the design – bid – build process, leads to conflict. Great for lawyers! Not so useful for everyone else.
3. Paranoia
As a result, there's a risk that we have a large number of small businesses spending a lot of time and energy protecting their patch.
BIM & IPD
I'm interested and excited about the opportunities for BIM, combined with integrated project delivery (IPD) to revolutionise the building industry. This is starting to take place in commercial construction around the world, and experts like James Salmon are leading the charge.
What are the opportunities for BIM in New Zealand and what are the first steps for the residential sector? If you've got thoughts on this, please add a comment or get in touch.
[update: since conducting the interview, James has been contacted by residential builders looking at implementing BIM. It's happening!]
Where are you?
A tangent for the BIM revolution, but worth noting; I  picked up that James has done a superb job of marketing and creating authority in his area of passion and expertise. This made it easy for people like me to find him (via his newsletter). As well as the traditional channels (Website, Twitter, LinkedIn and a blog), James is teaching at universities around the world and is about to start writing his book.
Where are you and your business on the internet, and how easy are you for people to find? (By the way, if you'd like a hand with that – get in touch!)
book Recommendation
 James' book recommendation is BIG BIM little bim, by Finith Jernigan