Podcast: Play in new window | Download | Embed
It's been recognised that a 'successful and innovative' building industry is very important to New Zealand. Defining and achieving this amidst the backdrop of a Christchurch rebuild and 40% population growth in Auckland, is the subject of the Building a Better New Zealand conference.
The Building a Better New Zealand Conference will take place on 3rd – 5th of September 2014 in Auckland. Submissions for abstracts will now be accepted up until March 9th 2014.
I caught up with one of the organisers, Lois Easton to find out some of the background and to ask who should attend and why home builders and designers might be interested.
Lois Easton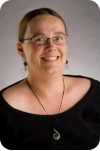 Lois Easton is an environmental scientist and has worked on many research and 'real' projects for Beacon Pathway Incorporated. Lois has extensive and first hand experience of the many shortcomings of New Zealand's housing stock. As part of Beacon, Lois has also been involved in some new build projects. So Lois is very familiar with looking at better ways of building homes, and the dire need for it in New Zealand.
Who's Behind Building a Better New Zealand?
The conference is being put together by:
These organisations are also key players in the New Zealand Building Research Strategy. This is a roadmap for the building sector and will be one of the guiding documents for the conference.
For more information about the conference include contact details, check out their website.
Are you interested in attending? Leave a comment below and tell my why you think this is or isn't important.
Book Recommendation
Something a little different this week from Lois…
The Left Hand of Darkness
Other links mentioned in the show