Technically, I didn't purchase my new SUV. It's a work vehicle. But I did get to choose the make and model, and I'm still slightly surprised as to why I selected an SUV. How did my search for the best electric vehicle come to this?
I'd always considered 'sport utility vehicles' as the worst environmental vandals on the road, taking up way more space than they deserve. And most of them never go off-road – the main design objective of their automotive ancestors.
This however is not a story about power, rugged style or safety features. It's a story about the coming revolution of electric cars. The relevance of EVs to the building and construction sector was made clear during the eco design advisor's conference this year, thanks to a presentation from Master Electricians. The clear message: electric cars are coming…
The Electric Cars are Coming
There is already a reasonable selection of electric cars available here in New Zealand. There are even more on their way. I'm excited about this because I think electric cars are awesome. It's also relevant to home design because we should all be thinking about the different needs and opportunities that electric vehicle present.
For now though, here's a brief review of the various cars I had the opportunity to look at recently.
The Nissan Leaf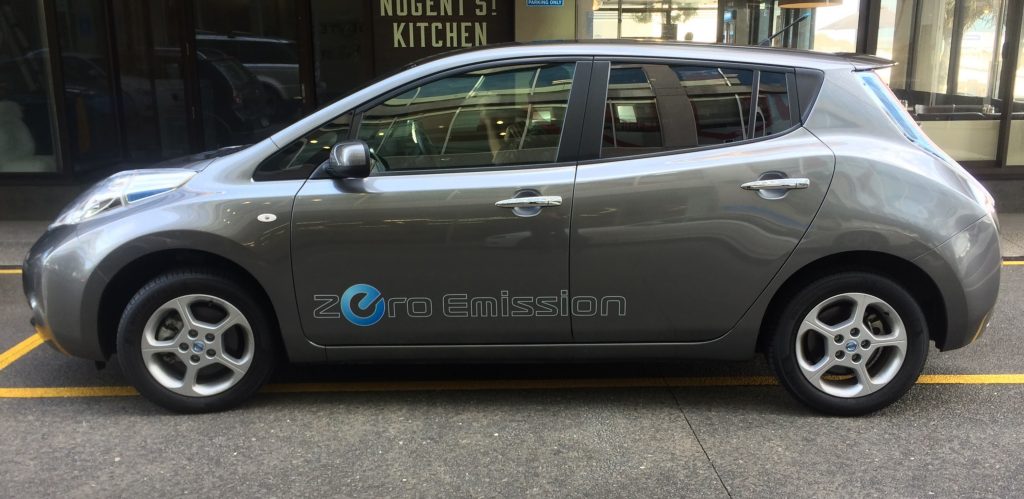 I've been very fortunate to have driven a Nissan Leaf for the about 8 months. This is a truly remarkable entry into the EV market. It's simple, no frills and slightly odd looking but affordable and functional as a small, family car. I still can't understand why it's taking other manufacturers so long to follow Nissan and produce their own versions of fully electric family cars.
Pros:
Reasonable Cost (starting around $20,000)
Fully electric
EV range: 160 km
Simple and easy to drive
Cons:
Not supplied by Nissan. They're only available as second hand imports.
There are loads of Nissan Leafs on Trade Me, many listed by GVI and Autolink.
Mitsubishi Outlander PHEV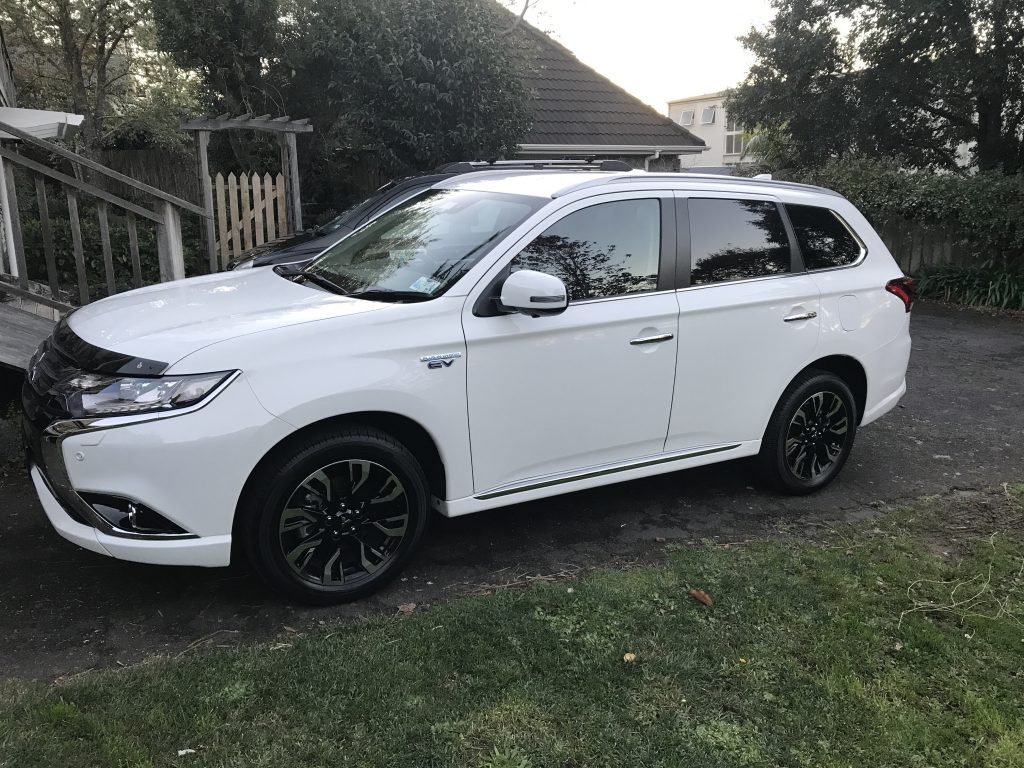 The Outlander is the model I actually settled on as my current choice of vehicle.
Like all 'plug-in hybrid electric vehicles' (PHEVs), the Outlander has both electric drive (two motors in this case) and a petrol engine. The drive chain is infinitely more complicated than that the Leaf, but due to some clever engineering, the driver remains blissfully unaware of this complexity. Indeed it's hard to know when or if the petrol engine comes on.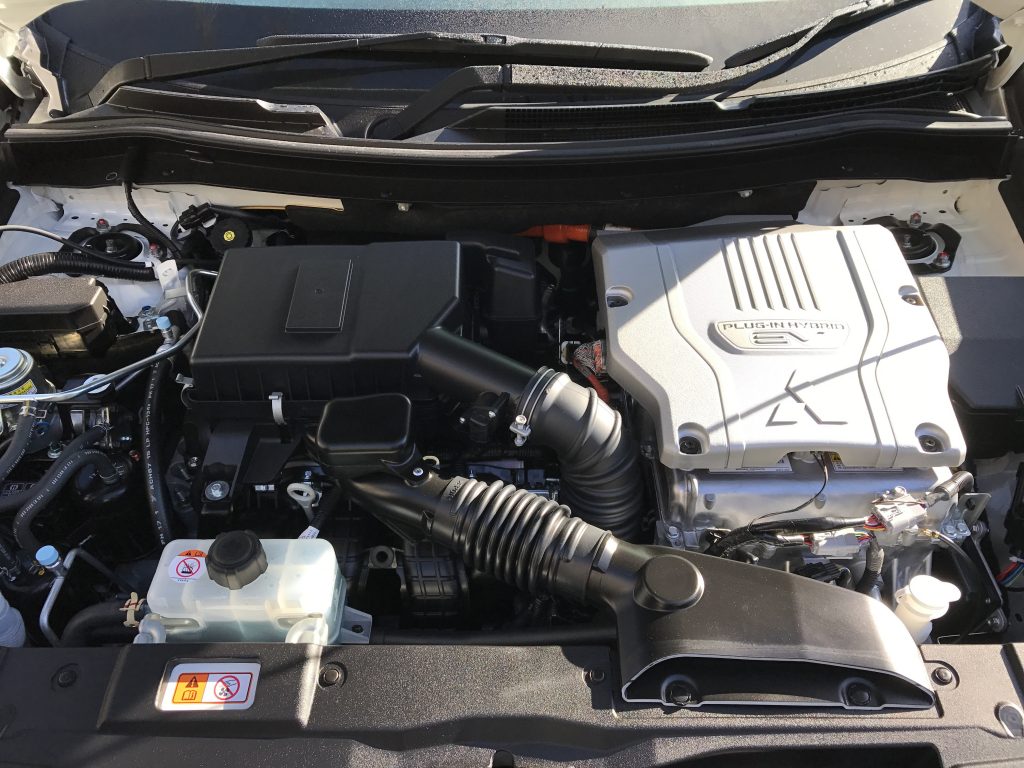 Most plug-in hybrids allow a certain range of purely electric driving. In the Outlander's case, a big 'EV" button just behind the gear lever allows the driver to select electric only mode and enjoy 50 kms of smooth, quiet, emission-free driving on a full charge. This is more than adequate for the majority of New Zealand commutes and urban driving, but does seems antiquated after driving the simpler Leaf.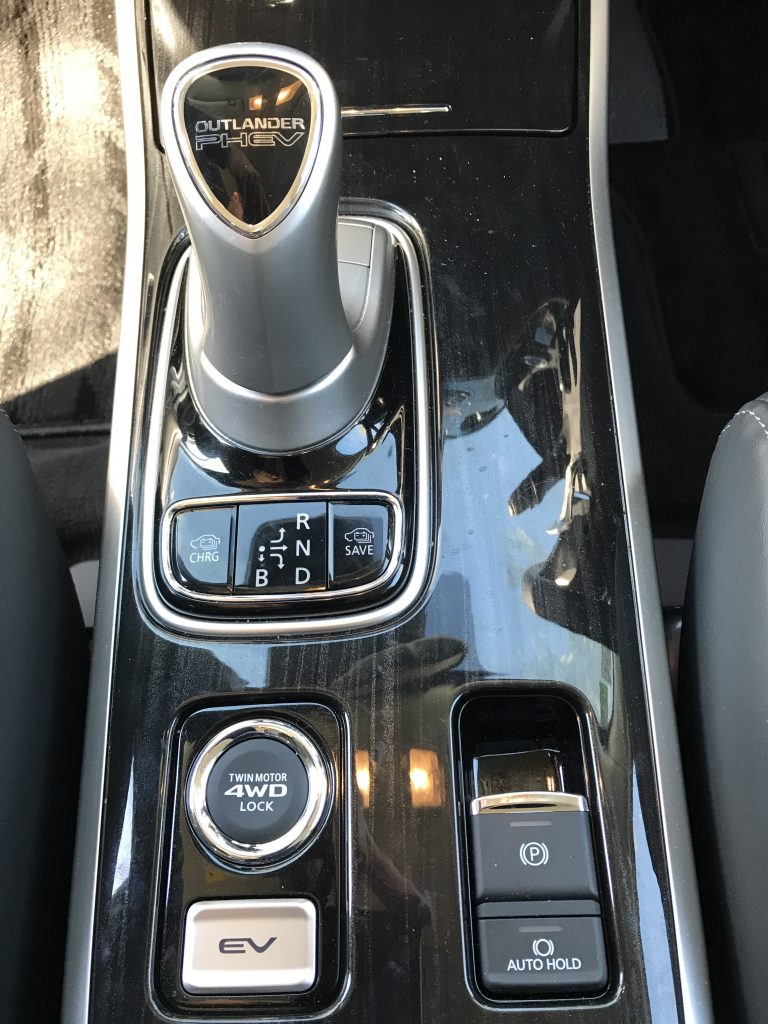 The main reason I settled for the Outlander is size. With three children and one small dog, I really needed something more than a hatchback. The Outlander has ample space in the back seat and a sizeable boot, even with the battery pack hidden under the rear boot tray. Combined with the ability to tow, this car disguises itself as a regular SUV that any tradesperson or soccer parent could relate to.
Pros:
Size – a full sized family SUV
Bells and whistles – automatic just-about-everythnig, Apple Car Play, LED lights, heated front seats and adaptive cruise control
50 km of pure EV driving
Cons:
Lower build and finish quality than it's European competition.
I still feel self conscious about driving an SUV
Hyundai Ioniq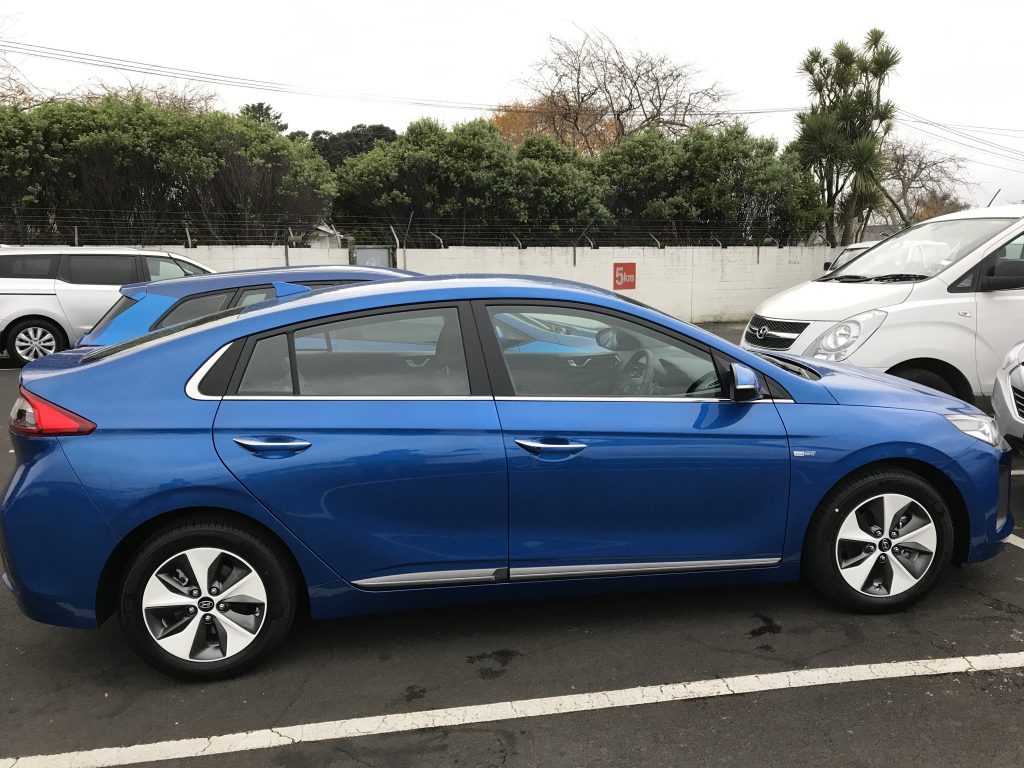 This is a fantastic entry into the market. Looking aerodynamically similar to a Toyota Prius, the design is distinctive. There iss also a hybrid model, but I can't think why you'd want that option.
The Hyundai Ioniq promises an EV range of around 200 km – more than enough for most people, most of the time, and has an impressive set of safety features including adaptive cruise control. It can even keep itself between the white lines on the motorway – a feature the sales rep was uncomfortably enthusiastic for me to test. ("Take your hands off the steering wheel" is not what I expect someone to say when travelling at 100 kmph).
Pros:
Full EV range, around 200 km
Tech features, like adaptive cruise control and lane keep assist
Cons:
You won't fit tall people in the back
BMW i3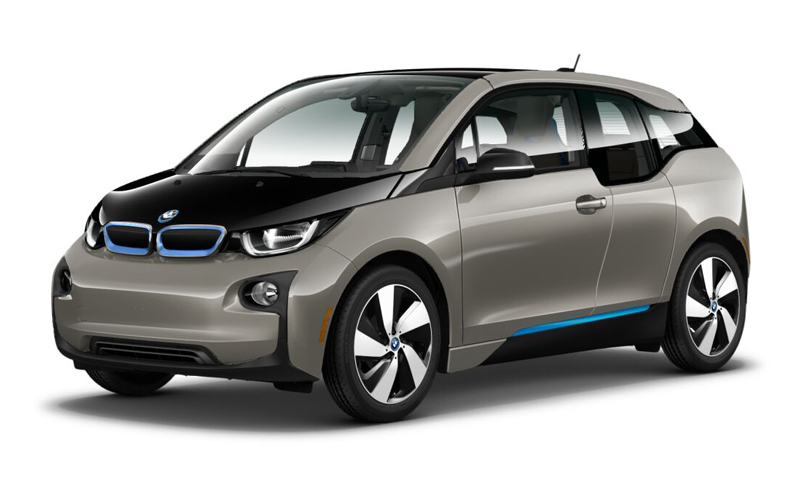 Not for everyone, this big little car is designed to stand out. I was excited to give it try and it didn't disappoint. It's cars like this and Telsa, that are the death knell for petrol heads. Full blown electric cars are just so much fun to drive!
It's been a coupe of years know since the i3 was released. It still looks futuristic but it is lacking some modern features inside. The model I drove didn't come with Car Play, nor did it have adaptive cruise control.
But the key reason I didn't got for the i3 – it's only got 4 seats. Anything more than two very young children, and you're out of luck. The funky rear hinged rear doors also require the front door to be opened first in order to open. This is no good for drive by drop offs and pick up on the Saturday morning sports taxi run.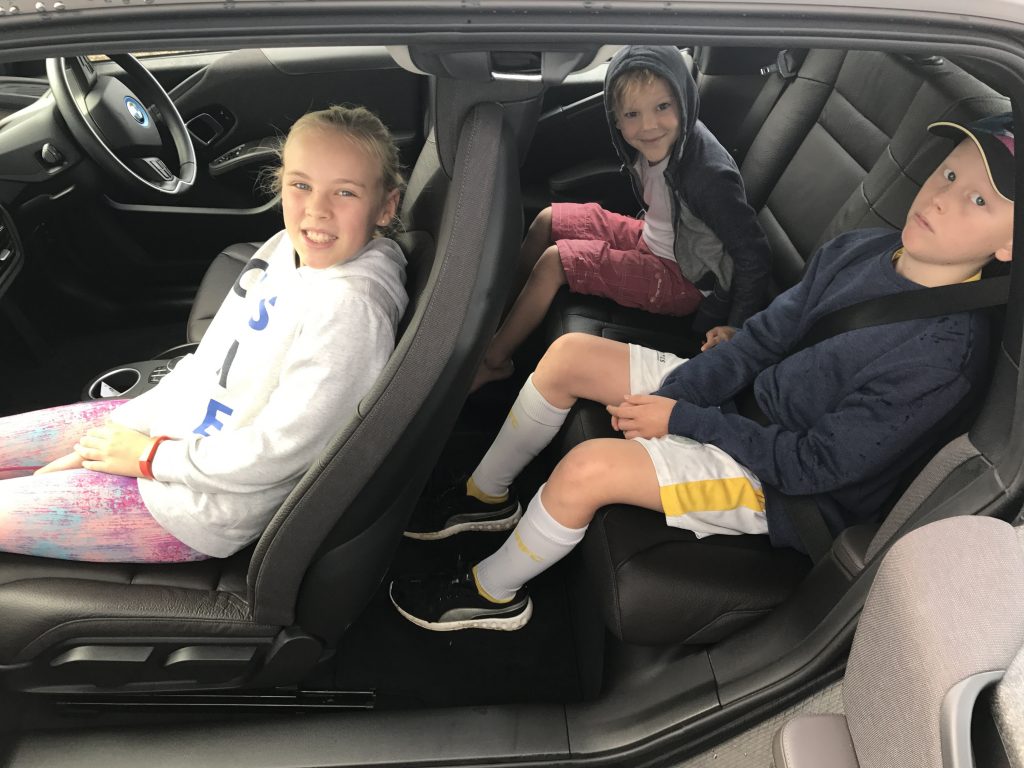 Pros:
Great fun to drive
Good electric range, plus the option of a small 'range extender' petrol engine
High quality, uber sustainable design
Cons:
Price
Only fours seats and very little leg room in the back.
BMW 2 Series Active Tourer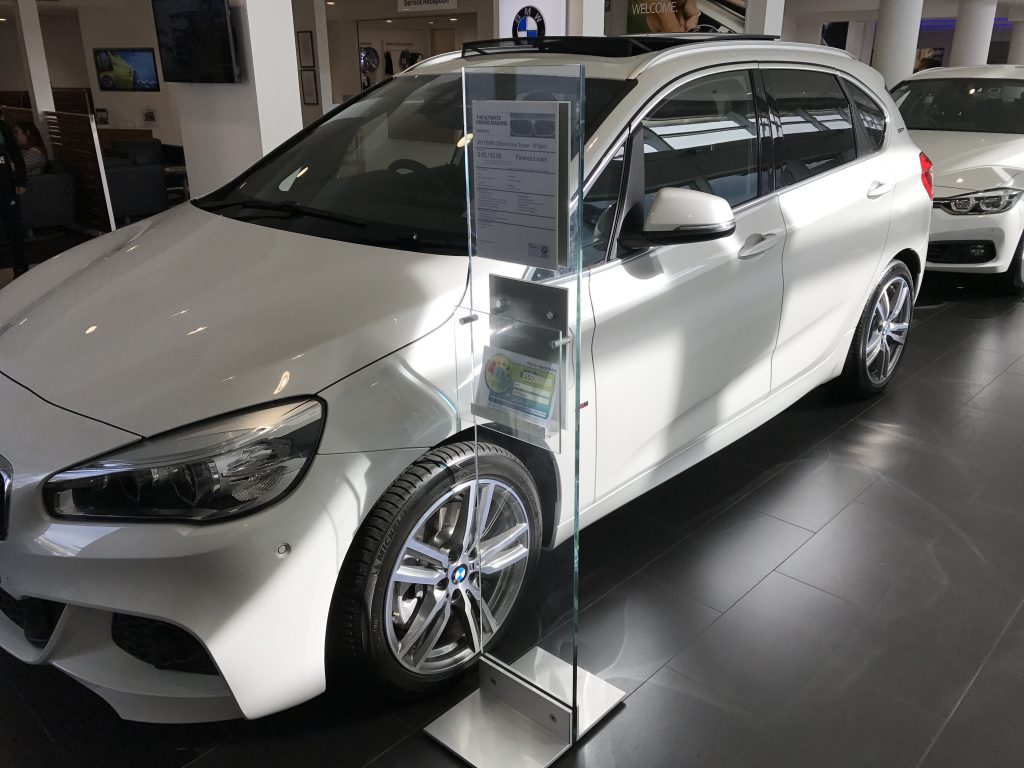 On my way out of the BMW showroom, disappointed that I'd have to give up one child for adoption if I selected an i3, I asked if they had any other electric options coming (besides the i8 that is, for which I'd have to leave my whole family behind). I had no idea that there are other plug in hybrid models already available.
The BMW 2 Series Active Tourer iPerformance very nearly ended up living in my garage. It's surprising smaller than it looks, but adequately large enough for five inside. It's either a very small SUV or a very large hatch back. I think they call that an 'MPV' or multi purpose vehicle.
Pros:
Compact yet roomy
Excellent build quality
Cons:
The base model lack fancy features like Car Play and adaptive cruise control.
Average EV range, around 40 km
BMW have a growing stable of iPerformance vehicles. I predict it won't be too long before electric options infiltrate all their models. I look forward to when cars like the Active Tourer ditch the combustion engine altogether and pack in more batteries.
Audi A3 e-tron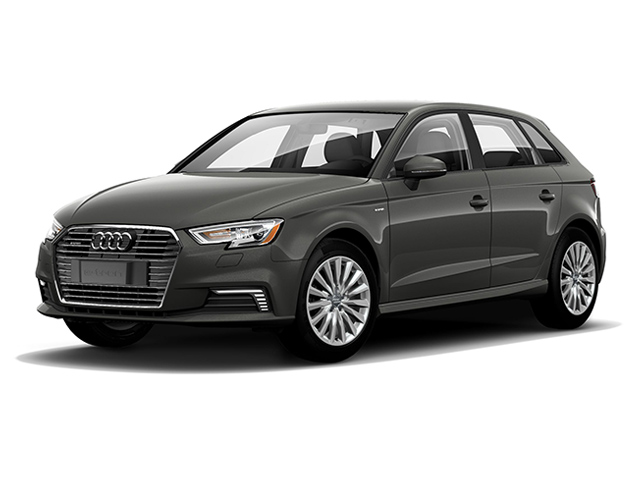 Still on the small side, the e-tron also very nearly made the cut purely for the driving experience. Motoring reviewers tend to criticise the performance and handling of this and other PHEVs. Something to do with the extra weight of batteries in the back. But for a Dad with a regular job and as someone who doesn't normally get to compare a range of high performance vehicles, none of this really mattered.
The e-tron is another vehicle stacked with gadgetry and stylish sophistication. Smooth adaptive cruise control and lane departure warnings gave me the feeling that the car practically wants to drive itself. It does relinquish some control to the driver though, which I was pleased about. Like the i3, it's a lot of fun to drive!
Comparing to the BMW 2 Series and certainly the Mitsubishi Outlanders is not very fair. This is a compact hatch. It does have 5 seats, but I'd be embarrassed to ask work colleagues to squeeze themselves in to the rear seats.
Pros:
Audi's 'virtual cockpit' should be experienced by anyone who's even slightly nerdy. Good thing the car almost drives itself because I found myself wanting to keep playing with all the features.
It's fun.
Good built quality.
You can get your own 'Audi' branded charging box.
Cons:
It's a small car.
EV range is somewhat limited at about 30 km.
For those on much bigger budget, Audi NZ has just released the Q7 e-tron. I think that might be my new dream car.
Kia Soul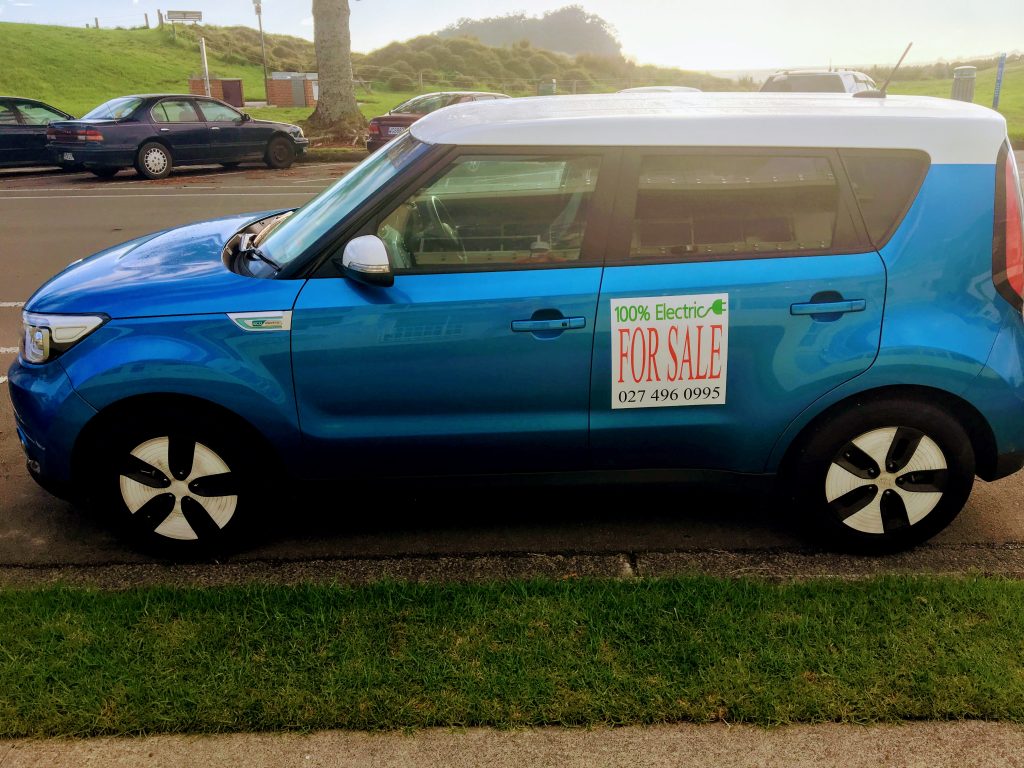 Early on in the piece, I also tried out the Kia Soul. This is great contender and good competition for the Nissan Leaf. It has all the benefits of being fully electric (simple, clean, not much to go wrong) with practical space inside. Shame about those wheels.
Pros:
Practical shape and size
Good EV range, around 140 km
Available from the UK, so imports have English consoles
Cons:
A little basic on the inside
Not available directly through Kia in NZ (they only sell the petrol version here)
Other Electric Vehicles
Other available EV options that I didn't try include:
Also watch out for the fully electric VW Golf that should be available in New Zealand before the end of 2017.