Podcast: Play in new window | Download | Embed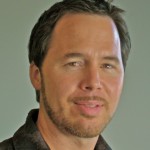 I'm absolutely stoked to have had the pleasure of interviewing Verney Ryan. If you don't know who Verney is, the definitely check out this latest podcast.
And if you do know Verney, you'll already appreciate that he's a great guy to talk to about sustainable living, so I'm sure you'll want to listen also.
Among other this in this episode, we chat about:
I'd love to get Verney back again. So if you'd like to ask specific questions, or leave an encouraging comment, please do so and I'll get him back on the show.