Podcast: Play in new window | Download | Embed
Episode Foundations (the bottom line at the top)
Invest up front in a good designer and you'll save during construction.
Vernacular construction is about designing and building appropriately for the local conditions.
For a sustainable home, focus on insulation and ventilation.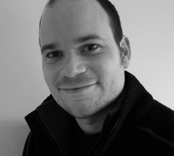 Paul Testa Architecture
Paul Testa says he's lucky to have clients who have asked him to design something sustainable, like The Burrows. I think Paul has positioned himself well to be the designer of choice for discerning clients, particularly in the Sheffield area.
The Biggest Problem
I like Paul's positive attitude towards regulations, particular the likes of NPPF 55 in the U.K. Paul's approach is to see the opportunity, in this case to create 'outstanding architecture' in order to gain planning permission.
It's refreshing to hear an architect state that regulation is not the biggest problem with housing, but that good ventilation and insulation are. His observation of a large gap between the design and actual performance of buildings is probably accurate well beyond Sheffield.

Vernacular Construction
Very simply, this means building appropriately for the local environment. Check out Paul's story and his cycling adventures to find out how he connected Ethiopia with Sheffield.
The Burrows
The Burrows is certainly a distinctive design and is taking vernacular construction to a new level by not only being designed in keeping with the natural environment, it's being built right into it. Literally.
There are great thermal benefits to building into the side a hill. There's probably no better thermal sink than the earth. But how can you get daylight into the back of the building? Paul's answer is clerestory windows letting high level, natural light penetrate from the front of the house.
Paul's Advice for Creating a Sustainable Home
To create a great place, Paul Testa recommends asking around to find a good professional team. Be prepared to invest in a good designer up front. Paul believes that most good designers should be able to produce a sustainable home, if that's what you ask for. So I'd add to this advice, make sure you know what you're asking for. (Contact me if you'd like some help on this, or check out my 4 page summary.)
Paul suggests that investing a little more time and money in the design process will save you during construction and improve your chances of achieving the desired outcome. Changing lines on a drawing is much cheaper than changing your mind during construction. So resist the urge to jump straight in. Invest in a good professional, early.
Book Recommendation

Sophie Pelsmakers – The Environmental Design Pocketbook
Get in Touch
You can connect with Paul at: