Podcast: Play in new window | Download | Embed
Phil McLean is a secondary school teacher who's passionate about design. He was given the opportunity to take six months immersing himself in a new topic, in part to experience being a beginner learner again, to empathise with his students. His chosen new field was building and the result is his open source design of the Stretch and Grow House.
I was intrigued by Phil's journey when he got in touch with me, explaining he was researching innovation in the New Zealand building industry. Then we caught up for breakfast in Christchurch and Phil showed some of what he'd achieved. I was impressed by his early design concept, the number of people he'd met in such a short space of time, and most of all, his enthusiasm.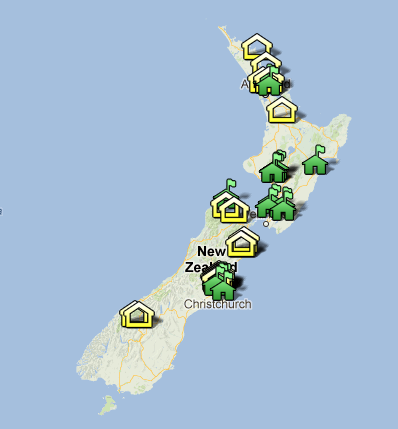 Small, efficient and affordable are the main parameters that Phil's tried to design for. His fresh perspective on these desired outputs of the building industry have led to some real creativity and innovation. One of the best features is that Phil's made his thinking and his ultime Stretch and Grow concept, freely available. It's currently in the form of an open source SktechUp model. You can also view a presentation of Phil's design process.
Housing Innovation in New Zealand
When we met for breakfast, Phil was just at the beginning of his six month journey. But he was already reeling off names such as Lawrence McIntire from the The Little Greenie, Tim Bishop of SHAC, Philip Ivanier of Australasia's first certified Passive House, Earth Song, and more. By reaching out with passion and genuine interest, Phil McLean had managed to connect with some of New Zealand's most innovative building thinking.
The output of Phil's background research is also freely available and I encourage people to get in touch and add their own innovation to the map. Quite literally. Phil's created a Google Map of Innovative Housing Projects in New Zealand.
The Stretch and Grow House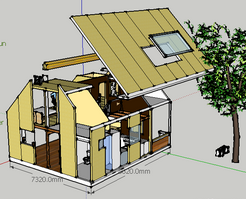 Phil's Stretch and Grow House is a design for a small house with an adaptable loft space. The principle is that the usable floor area within the house can be increased and then adapted to meet the changing needs of a family.

For cost, quality and efficiency, Phil's building material of choice is a structural insulated panel (SIPs) system from KnightBuilt. A great prefab solution.
Growing the floor area inside the envelope without increasing the foot print of the house is very intentional. Phil's idea is that this would keep future costs to a minimum as a building consent wouldn't be required in many cases.
Next Steps
It would be great to see a full working example of Phil's concept. Right now he's working on a small-scale physical model to complete his project. I hope though that this is just the beginning for both the map of innovation and the Stretch and Grow concept.
Phil's learnt, connected, been inspired and created. He's now also shared and put his ideas out there, free to all. So the question of 'what next'? is really up to all of us.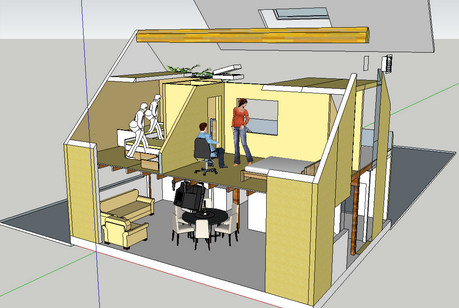 Resources: