Podcast: Play in new window | Download | Embed
Ron and Maureen's home is characterised by it's modest size, flexible layout and an edible garden. What might not be so obvious about this sustainable house success story, are the very low running costs and very high comfort levels year round.
As Ron explained to me during our chat, visitors are often surprise at how 'normal' the house looks.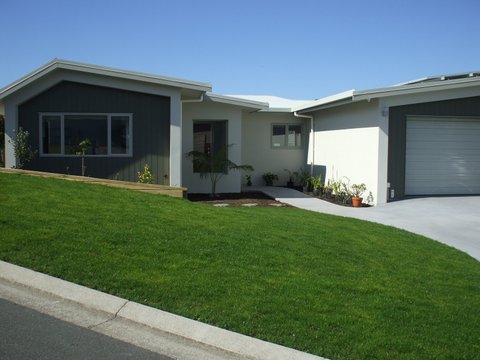 Sustainable House Success Story
I came across Ron and Maureen's exemplar home when reading Gord Stewarts recent article in Stuff. It's a refreshing change to read good information about a sustainable house success story, rather than hearing about our housing problems all the time. I wanted to learn more, so I looked Ron up and asked him if I could have a chat. Ron agreed for me to record our conversation, and you can find it in the Home Style Green Podcast Episode 68.
Flexible Space
After it's modest size (about 130 m² of conditioned, living space), the flexible nature of the internal space is one feature I particularly like. By designing rooms that can have different uses, it's possible to reduce the total floor area required. Do you really need a room for every individual activity?
Having a smaller home not only reduces the build cost, it can have a big impact on running costs because there's less space to heat or cool. And as an extra bonus, there's less space to keep clean!
Homework
It might not be what you want to hear, but Ron's recommendation to prospective home owners is to do your homework. Ron and Maureen had a bit of a head start because they'd clearly been thinking about the type of home they wanted, for some time, but they still needed to do quite a bit of research.
I understand that getting the right information, and being confident you've got the right information, can be challenging. (That's largely why I want to offer help if you're in this situation. Contact me if you're wanting assistance with your design decisions.)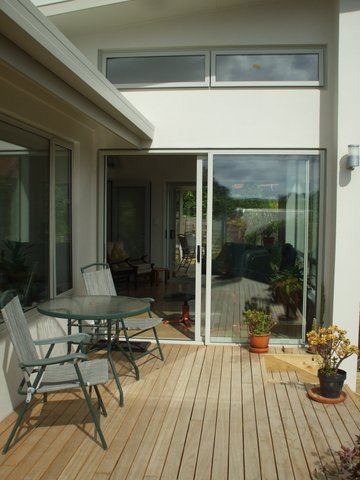 The Right People
As well as finding the right products and materials to create your design, Ron also recommended finding the right people to do the work. Again, I understand that finding the right tradesman for the job can be a challenge. How do you know where to find them, and who to trust? For this Ron was able to utilise his network, but he also relied on doing some more homework.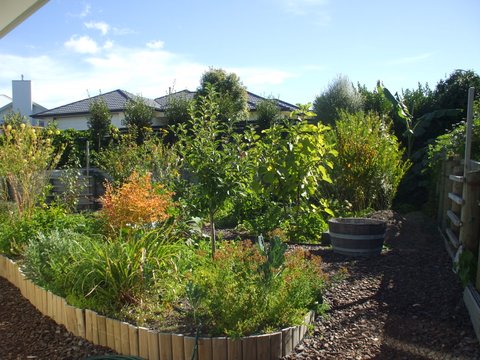 Sharing the Success
Have a listen to my chat with Ron for more snippets of wisdom. If you're in the Tauranga area, I also recommend checking in at EnviroHub, the Bay of Plenty Environment Centre. You may be able to get a first hand look during a house tour and experience Ron and Maureen's success for yourself.
Do you have a success story that you'd like to share? Or perhaps you know of a home somewhere that you'd like to know more about? Please get in touch, I'd love to add more sustainable home success stories to your list of inspiration!