Podcast: Play in new window | Download | Embed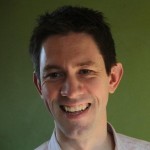 Self-help housing is not your typical DIY. I continually comment on the poor standard of the New Zealand housing stock, but we can't ignore the fact that there are people in even worse housing situations. At least 1 billion of them in fact.
Canopy Housing Project is a self-help housing organisation based in Leeds, U.K., creating decent homes by renovating derelict ones. Steve Hoey has been running Canopy Housing for the last six years and I caught up with him about why he does what he does.
Housing is Crucial to Everyone
It sounds obvious, but as Steve put it, everyone needs a house. Housing, and the supply of adequate housing is a crucial issue.
Self-Help Housing
Canopy Housing has led the way and is now just one example of self-help housing. The Third Sector Research Centre (TSRC), hosted by the University of Birmingham, is a resource hub for many, similar community oriented projects and ideas, including self-help housing.

The Five Essentials of Self-Help Housing
Professor David Mullins is Professor of Housing Policy at the University of Birmingham and is at the forefront of research into housing needs, homelessness and social enterprise. Steve highlighted Professor Mullins' five essentials of self-help housing, which can be found in the 2011 case study report Self-help housing – Towards a great role.
Property
Funding
Workforce
Residents
Partners
Patrick – A Canopy Housing Success Story
At the end of our chat, Steve told me about Patrick who came to the UK as a 15 year old, unaccompanied minor who didn't speak English. Patrick had a lot going against him.  His life could have gone in a completely different, less positive direction on a number of occasions. Steve explains how, through his introduction to Canopy Housing during a school placement, Patrick now has a home and a profession.
Is Self-Help Housing Transferable?
Self-help housing is definitely transferable. It's also essential. As Steve pointed out, there are over 1 billion people on the planet living in slums.
As with so many other housing issues, self-help is yet another area where we have more in common than not, with other communities around the world.
Do we have vacant houses in New Zealand and Australian cities? I don't know. We certainly have a lot that are barely fit for purpose. And we certainly have a lot of people needing a better place to live.
What would be the hardest of Mullins' five essentials to get sorted where you live? Leave a comment below and let me know your thoughts.
Book Recommendation
Is housing the defining issue of our times? Danny Dorling suggests that simply building more houses might not be the answer to our problems. Steve said he was having trouble putting this book down…
All That Is Solid: How the Great Housing Disaster Defines Our Times, and What We Can Do About It
Get in Touch
To find out more, you can visit Canopyhousing.org, follow on Twitter and Like them on Facebook.