Podcast: Play in new window | Download | Embed
Prefab houses have so much to offer. So why are we not doing more of it here in New Zealand, right now? This week, I spoke with CEO of PrefabNZ, Pamela Bell to discuss this very issue.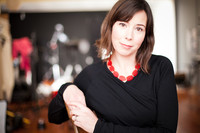 The Name Prefab
For many New Zealanders, the reason why there's resistance to prefab is in the name. More specifically the memories and connotations of what 'prefab' means. This is because many New Zealanders have had an unfortunate experience with a school building that was used well beyond its use-by date, and many of these school buildings were prefabricated structures.
Pam and the PrefabNZ team were well aware of this challenge when the not-for-profit organisation was incorporated in 2010. The decision was made by the foundation members to address the misconceptions of the name 'prefab' head-on.
Affordable Quality Homes
Throughout her time studying architecture, Pam had always been interested in housing affordability. Her research led to prefab as a realistic option for not only providing houses that are affordable, but homes that could be high quality, produced quickly and without huge amounts of construction waste.
Constructing components, or even whole houses indoors has big advantages to worker safety and to build quality. Materials and components can be kept out of the weather until the cladding is complete and the controlled conditions of a factory offer the potential to achieve a higher standard of finish. For example, it would be easier to install insulation to a very high standard if you didn't need to have to roofing iron in place first. Achieving an airtight thermal envelope would also be more attainable where the environment facilitates attention to detail, such as the dry, well-lit conditions of a factory.

PrefabNZ Successes
In just under three years, PrefabNZ, through Pam's leadership has achieved a lot. Some highlights include:
HIVE: A Home Inovation Expo at the Canterbury Agricultural Park in Christchurch, which now has a seven separate buildings open to the public to view, including an example of Warmframe, one of the first 8 Homestar rated homes.

The PrefabNZ Home Innovation Expo (HIVE) in Christchurch is open daily from 12 – 4, with some homes also open during normal business houses. See the HIVE website for more details.

Kiwi Prefab – Cottage to Cutting Edge: This was an exhibition at Puke Ariki featuring a number of full scale prefab models and showcasing much of Pams fascinating research. It's also now a book (available from Aalto Books).
Prefab Roadmap. The journey and future vision of prefabrication in New Zealand has been well documented and published here: Prefab Roadmap – A Way Forward for Prefabrication in New Zealand (2013-2018)
Auckland HIVE: Following the success in Christchurch and in recognition of a similar demand for lots of affordable houses, PrefabNZ have initiated another HIVE project, this time in Auckland.
Podcast Summary
Here are my key learning points for my interview with Pam.
Prefab is something we are doing, and have been for a long time.

We have a long history of prefabrication in New Zealand

Most negative beliefs about prefab are because the buildings we associate with the term were used beyond their use-by date. The coldness, dampness and temporary nature was not an explicit result of being prefabricated
Achieving greater uptake and innovation in the use of prefab to build better houses and more of them is a marketing and social change challenge more than it is a technical challenge. And that sort of thing can take 50 years! Thankfully, Pam has already started us on that journey.
Pam's Book Recommendations
Two books from Pam, both worth checking out.
The first, on the topic of prefab looks at transforming the accepted method of house building from a 'part-by-part' process, to a more integrated whole of design approach more akin to how cars are now produced.
Pam's second recommendation is Massive Change, an illustrated look at modern technologies, events and inventions that are shaping our world. Thought provoking stuff.
But of course, make sure you check out Kiwi Prefab: Cottage to Cutting Edge first. It's available from Aalto Books here: http://aaltobooks.co.nz/2011_index.php?thread=2369&cat=&scat=&bcount=0&detail=3127&sctp=