Podcast: Play in new window | Download | Embed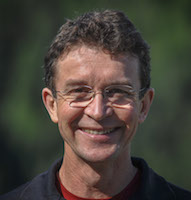 Peter Olorenshaw has been developing his passion for passive solar design for over 21 years in Nelson, one of New Zealand's sunniest spots. While he does practise architecture elsewhere, like his designs, he prefers to keep it local.
Passive Solar Design
Peter's tips for designing a good home include:
Location – it's hard to retrofit good community, so try and get this right first.
Orientation – Peter tries to get sun into every bedroom and minimise the east and west glazing. Check out some of his examples.
Size – 'Tiny Houses' might be a bit extreme, but they offer good lessons for affordable comfort.
Expertise – find an architect, ideally one with passion!
Contact Peter via his website at http://www.peteroarchitect.co.nz/