Podcast: Play in new window | Download | Embed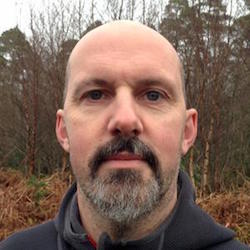 Derek Ward's strength is the science that connects good design with good performance. Clioma House specialises in 'airtightness and effective insulation'. They help bridge the gap between the drawing board and the construction site.
Call the Experts, Early
The sooner you think about how much you want to do in relation to performance, the cheaper and easier it is to do.
Derek and Roman understand how important it is for them, or someone similar, to be involved in a project as early as possible. When they're contact near the end on construction, there's often little they can do to help. If airtightness and performance is considered right from the start, a Passive House standard home can be produced for near the same cost as a regular, code-compliant house.
Good passive house principle affect the health of the occupants, and it's easy to do if you get the right advice early on.

Airtightness is Poorly Named
Airtightness is about the control of ventilation and leaks. It's also an important component of the effectiveness of insulation. Derek cited this blog by past guest, Ken Levenson of 475.
Who Can you Trust?
Derek acknowledged that knowing who to trust is a huge issue for clients, especially when experienced builders rely on the 'that way we've always done it'. Designer and builders can be convincing in their confidence, which is why it's so important for you as a client to be even more confident about what outcome you want.
Get in Touch
Derek and Roman are both active on Twitter, or you can contact them through their user-friendly website, http://www.clioma.ie/