Podcast: Play in new window | Download | Embed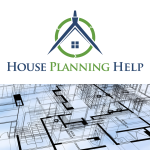 I first came across Ben's show when I was browsing for quality podcasts about sustainability and buildings. I've been surprised with the relative few results from variations of this search in iTunes and was grateful to stumble across House Planning Help. In particular I first found Ben's slightly different episode all about content marketing in which he interviewed Cesar Abeid from the Construction Industry Podcast.
Being a podcaster and blogger myself, I listen to a few podcasts about, well, podcasting, blogging, content marketing etc. But the thing I really liked about Ben's interview with Cesar is that it's not just two podcasters talking about podcasting. It's great to hear about other people in the construction industry using new media to create networks, share information and build authority.
I Subscribe
After listening to episode 15, House Planning Help made the cut into my Pocket Casts subscriptions. Since then I've enjoyed a back list of episodes with topics ranging from Passivhaus to heritage houses, barn conversions, ground source heat pumps and client perspectives on building and remodelling.
Ben Adam-Smith is on a journey of discovery fuelled by concern for the natural environment and a desire to find a better way of doing things. Specifically, a better way to build his own home. His background is in radio, not building or architecture. This make's Ben the perfect conduit to communicate a raft of house-related issues from the experts, to people just like Ben himself who are seeking a better home.
Spot the Similarities
I wanted to talk with Ben because I think he's doing a great job of achieving his vision. I'm also intrigued to find and focus on the similarities, rather than the differences between us here in New Zealand, and the issues facing housing industries around the world. As people, we're really not all that different. The fundamental needs of our buildings aren't really all that different either. So we'd do well to avoid re-inventing the wheel too much and learn from what's been done well and not so well elsewhere.
Enjoy the show. (Ben's and mine!)
Meet Ben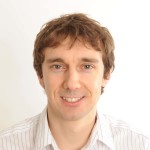 Ben Adam-Smith has over 15 years experience of working in TV and radio. From outside broadcasts for BBC Sport to presenting on household brands such as the Heart radio, he is most proud of creating The Saturday Show for the KM Group.
Setting up production company Regen Media in 2012, he now specialises in creating video and audio content for the construction industry. Ben is also researching what houses we should be building in the 21st century and has a personal goal to build or renovate a property before he turns 40 in August 2016.
Ben's applying the Pat Flynn 'be everywhere' approach, so if you'd like to get in touch with him, take your pick: