Why get a House Plan Review?
Avoid expensive mistakes or regrets with your new home.
Gain confidence when talking to other professionals.
Get independent answers to your questions.
The design and building process can be long, daunting and expensive.
Or, it can be amazing!
From talking to over 100 design professionals around the world, I've learnt what can go wrong and how to avoid mistakes.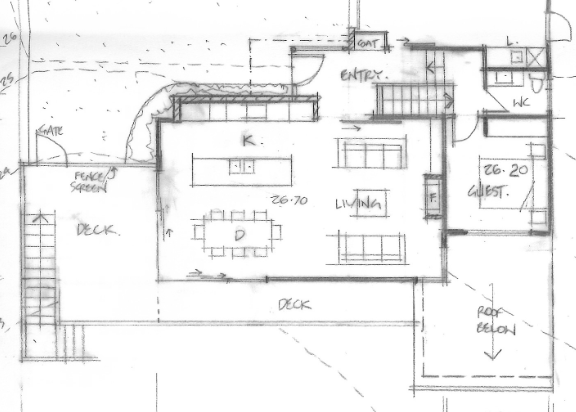 What is it?
A house plan review includes:
Up to two hours of review time, looking at your concept plans – whatever stage they're at.
A brief (4 – 8 page) report with the most important suggestions
A 20 minutes Skype chat to clear up any other concerns.
Contact me today to find out if you'd benefit from a house plan review.
Enquire now about an Independent Plan Review
What Others Are Saying
Jan Harrison, Christchurch, New Zealand:
What we appreciated most was your willingness to Skype for as long as we wanted to ask questions, and your ability to think through the cost-benefit of each 'feature'. Your follow-up with extra info that we talked about too was most appreciated.

If we end up with a designer or architect with little background in sustainability-related features next time round, we'd definitely use you again as an 'independent expert', and we have the sense that you would be able to work well with them without treading on their toes.
Brett Mashado, Mount Gambier, Australia:
We used Matthew to look at our plans during the designing stage and his design review confirmed that we where on the right track.

I had been listening to Matthew's podcast for some time leading up to designing and during the design of our house, his information and guests have been invaluable. 

Matthew was offering a service to overlook our plans and his service was very beneficial and reassuring that we had done our best with the design that we had chosen and help us communicate with our draftsman/architect.

We were able to then take Matthews suggestions to our draftsman to redo a few things and confirm our ideas, such as sizing the south windows.

He was friendly and very quick with his services and I would expect to pay much much more than we did for them. 

We would recommend using Matthews services to anyone building or renovating before finalising your plans . 

With his wealth of knowledge you would be doing yourself a favour for the future to run you plans past him before proceeding to approvals. 
Enquire now about an Independent Plan Review
…or simply complete the form below and I'll be in touch.