Podcast: Play in new window | Download | Embed
Good home improvement doesn't have to be just about energy or water efficiency. This is something I struggled with when selecting this year's DIY project for Dad and me.
[portfolio_slideshow]
I feel very fortunate to have a Dad who's a great handyman and 'fixer'. I'm also grateful for all the time I spent in Dad's shed when I was a boy. I took for granted, skills like hammering a nail, sawing in a straight line, using power tools and generally how stuff works in the real world.
Nowadays I have a shed of my own and a house of my own. Mum and Dad come and visit once or twice a year and we choose a project. Usually I try and do something that will directly improve the performance of the house, like the rainwater barrels we installed in Christchurch, or the covered pergola we built as weatherproof transition to our front entrance.
This year though, we built a cupboard!
Not Just Any Cupboard
But not just any cupboard. It's got significance and is also 'green' because the main feature is recycled. In fact this is the third life for the rimu panelled and lead-light windowed doors.
Their first life was in the two bedroom, 90 square metre, 1930s villa Nat and I bought when we first moved to Christchurch in 2003. During our first renovation a fireplace was moved to make way for French doors and the cupboard doors got stored and almost forgotten.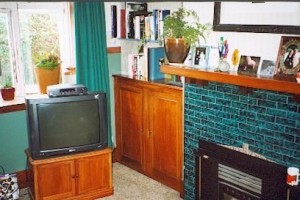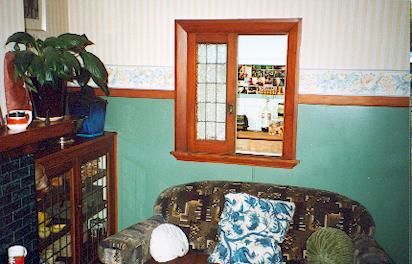 A few years and two children later, we embarked on a major renovation. (Not Dad and me this time, we got professionals in to  build another half a house). Completely unplanned, it turned out that a cavity left for built-in shelves was the perfect width to accommodate two pairs of long lost doors from the original part of the house.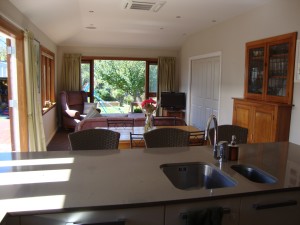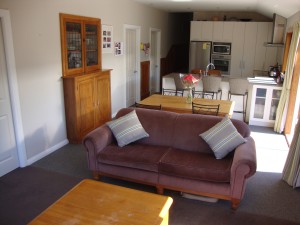 A little over 6 months later, the first of the major Canterbury earthquakes struck. Our house stood up well, but was ultimately destined to be zoned 'red' which meant we had to sell and it'll soon be demolished.
A Proud Reminder
I saved the doors when we left Christchurch and they've been back in storage until two weeks ago. Now they stand proudly again in our lounge. They're a testament to the  craftsmanship and quality of cabinet making from a time gone by. They're also a reminder to us of the times, places and people we loved in Christchurch. And not least, they're a daily reminder of my gratitude for my Dad.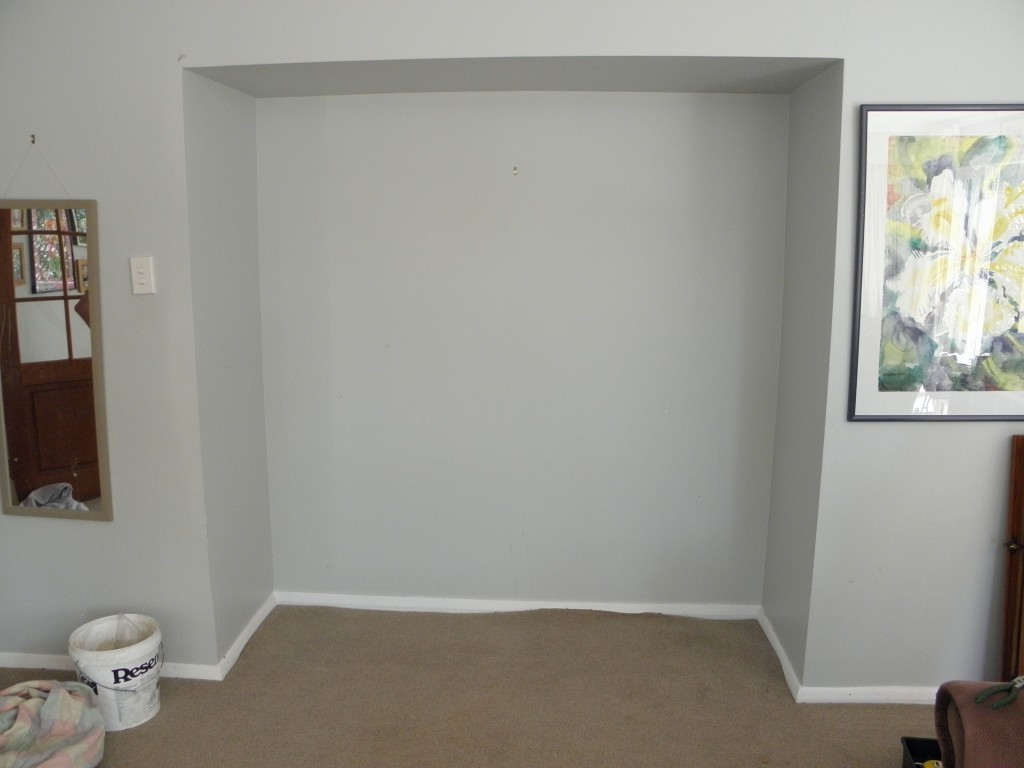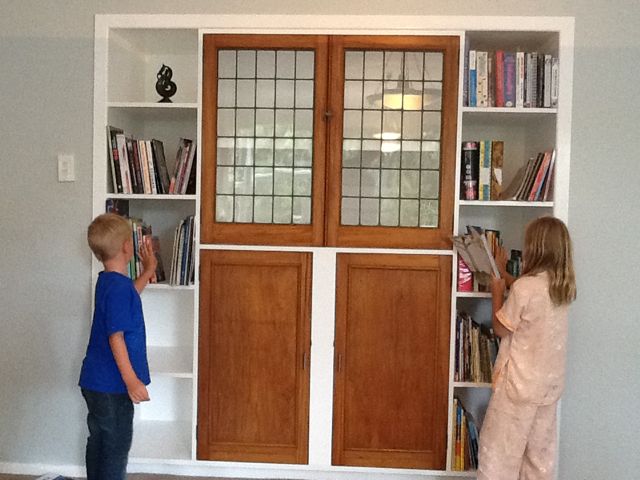 Was this a Good Home Improvement Project?
So all is now well for our rimu doors again, but beyond  a good example of reuse, was this a good ('green') home improvement project?
Possibly not. We spent about $1,000 on additional timber, fittings and paint. Could that money have been spent more wisely on sorting out the dampness under our house, or adding fly screens to windows to improve our passive ventilation, or even investing in some rain water collection?
Yes, we definitely could have spent some of that DIY budget on 'greener' projects. But  making a 'good' home isn't just about energy and water efficiency. I also want to live somewhere that looks good, feels good and is special.
So thanks Dad. Perhaps it'll be a rainwater tank next year!
Other Podcasts
Other podcasts I mentioned in this episode, that I'm enjoying at the moment are: