Podcast: Play in new window | Download | Embed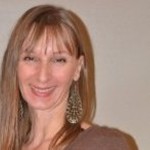 Louisa Chase is the Project Manager for EcoFest 2014. The festival runs from March 15th through to April 13th and has everything from films, to gardening and composting seminars, eco-house tours and even a sustainable fashion show.
From Native Plants to 'Nana Technology'
Kaipatiki started 15 years ago with one person planting some native trees and restoring some land near a new road. Today, they've outgrown the building given to them by Auckland Council and they run a huge range of courses and events across all of Auckland.
Course topics include Create Your Own Eden, Bee-Keeping for Beginners, Green Building Seminars and my favourite; Nana Technologies. Listen in to find out more about these, or check out their great website.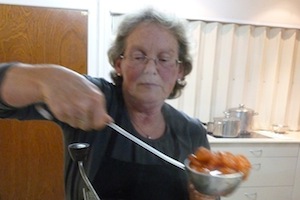 EcoFest and EcoWest
EcoFest actually started in West Auckland and the two festivals will run concurrently this year. For details check out the EcoFest website and also the EcoWest site. They also both have active Facebook pages.
Printed copies of the EcoFest and EcoWest programme are available from North Shore Libraries and the Kaipatiki Project Environment Centre, 17 Lauderdale Road, Birkdale.
Book Recommendation
Louise's Book recommendation is the very positive Reason for Hope: A Spiritual Journey
, by Jane Goodall. Another person who changed the world, by passionately doing one small thing that grew and inspired others along the way.
Other Links and References
EcoFest would not be possible without the support of their sponsors:
Auckland Council
The Trusts Community Foundation
Mahurangi Matters
Fullers
Jo Montague of Harcourts Birkenhead
Ubiquity
The Bridgeway Cinema
Men's Shed North Shore
Naturally Organic
Jam Organic Cafe
Thanks also to DOC for the dawn chorus on this week's show. To listen to this, and other native New Zealand birds, go to:
http://www.doc.govt.nz/conservation/native-animals/birds/new-zealand-bird-songs-and-calls/