Podcast: Play in new window | Download | Embed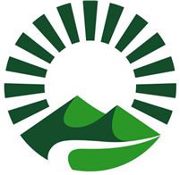 UPDATE: Ecobob has a whole new look and some great new features. Check out my recent interview with new owner, Kristy Hoare.
I was privileged to meet Carlin Archer a few years ago in Christchurch. Back then, Carlin wanted to build an 'eco' house. But he wasn't sure how and he was a bit confused about the information (or lack of it) that was out there.
So Carlin created Ecobob.
Ecobob has now become a hub of information for sustainable houses and eco living. The site has an active forum with regular contributions from experienced professionals and passionate homeowners. You can even list your house for sale on the site.
If you want to know where to get the best radiators from, the latest developments in LED lighting and if you really can heat your house using underfloor solar-powered hydronic heating, the Ecobob is a great place to go.
Carlin is now based in Cape Town, South Africa and has just returned from another adventure exploring the origins of food. I was caught up with Carlin via Skype and we talked about exactly what Ecobob is and why he created it.