Podcast: Play in new window | Download | Embed
Paul Blais is an amazing guy. For a few years he's run a successful electrical contracting firm designing and wiring custom lighting, security and sound systems. It was good to chat to Paul about developments in fluorescent and LED lighting technology. What Paul is most passionate about though, is success and how to achieve dreams.
Now I've talked about dreams before on Home Style Green. A lot of us have them, particularly about the type of house we want us and our family to live in. But the topic of Paul's own blog and podcast is doubts, and how to challenge ourselves to avoid doubts getting in the way of achieving what we want to achieve.
Doubt the Doubts
Doubt the Doubts is a daily (yes, daily!) podcast produced, recorded and hosted by Paul. In his own words, the purpose is:
Interviewing today's rockstar entrepreneurs with the goal of helping listeners to say, "I can do it!"
Doubts & Buildings
What does this have to do with making better houses?
Well firstly, I met Paul inside a master mind group for people who are wanting to get going in business, particularly online. Paul is a great example of success through action. Since launching his podcast at the end of July 2013, he's just coming up to his 100th episode, has over 120 5 star ratings in iTunes and quick Google search shows that Paul's show has been mentioned on high profile sites like 48 Days and SocialWayne. The lesson here is that support networks can help your business, whether it's a board of trusted advisors, an online group like a master mind, a mentor, or a coach.
What could this type of support look like and offer for your business? Do you have a mentor or a support group to help you achieve your goal of making a better home and overcoming some of the doubts you might have along the way?
We also talked shop. As an electrician, Paul knows a thing or two about lighting. In our chat we discuss the improvements in LED lighting and the challenge of convincing people to invest a little more upfront for a longer term gain.
Get Social
Some great advice from Mark R LePage, a previous guest, was that we can make better buildings, and more of them, if we run better businesses. Paul gives us some very actionable advice on how to do this. Marketing is a fundamental part of a successful business. Are you and your business online and if so where?
Paul's recommendation for the best places to start are the current staples of Facebook, LinkedIn and Twitter. For the design and building space, I'd definitely add Pinterest to the list as well.
A bit about me
Paul and I swapped interviews. It was a pleasure talking with Paul and he actually interviewed me for his podcast, which I'm quite flattered by. So check out Paul's iTunes listing, help add to his great reviews, and check out some of his other guests.
Need Help Online?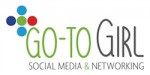 On the topic of getting a good social media presence, it can be daunting to get started. One reason I've missed a couple of weeks of podcasts recently is that I've been helping my wife, Natalie with some work on her business Go to Girl. Nat's a great resource for helping people get started with social media and overcoming some of those early doubts you might have. If you're having trouble knowing what to do, are overwhelmed by the choices, or just want some tips to increase your profile, then get in touch and I'm sure Nat will be able to help.
Book Recommendation
Paul's book recommendation is The Power of Habit.
Where to Find Paul Blais and Doubt the Doubts