Podcast: Play in new window | Download | Embed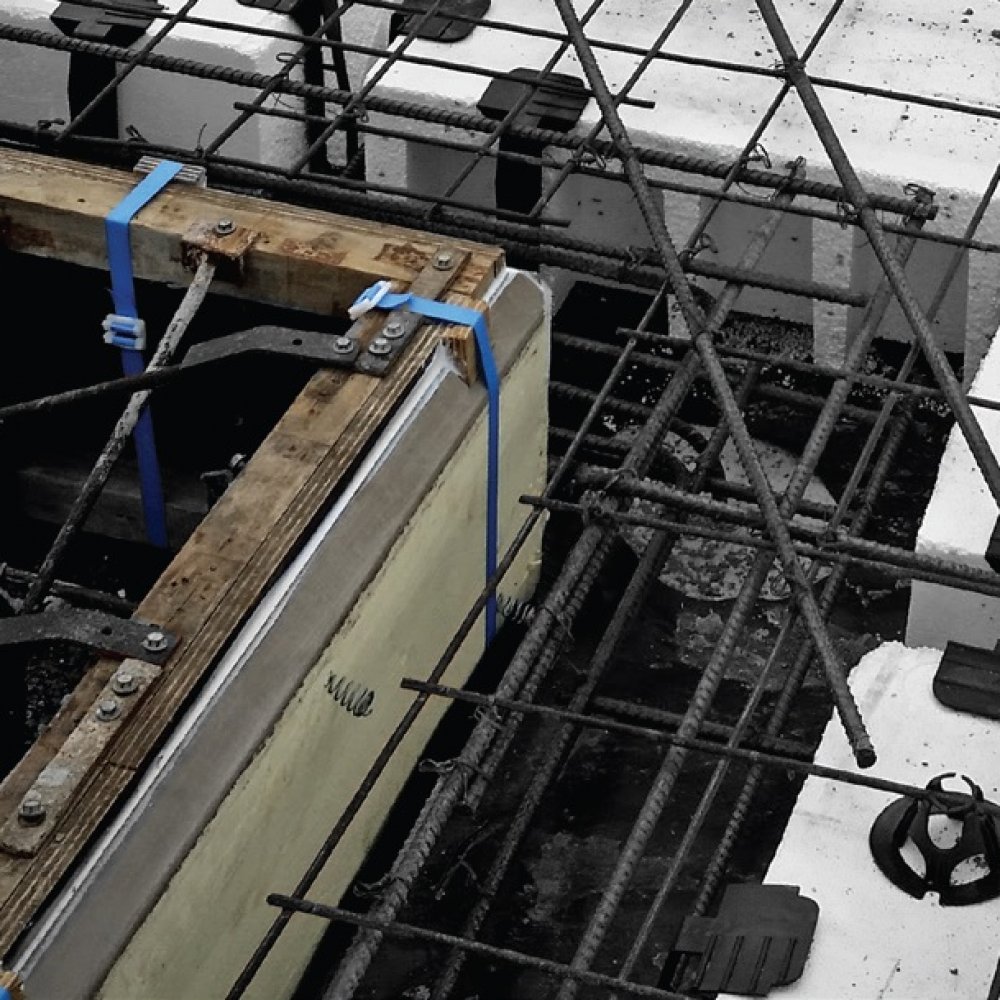 Updated: See my updated list at the end of this article for currently available products for slab edge, perimeter insulation.
BRANZ recently released their fifth edition of the House Insulation Guide. Changes in this edition include 'waffle pod' concrete slab systems, and a concrete slab edge insulation update.
I discussed the importance of insulating the edge of concrete slabs in this video (just moved from it's previous location here). Since recording this video, I've been amazing at three things:
How common it still is to construct totally uninsulated slabs here in New Zealand.
How weird this is for people coming from overseas.
How little extra R-value is added with waffle pod systems (about R 0.2)
Check out Ian Cox-Smith's summary of the update here.
Why Insulate the Edge of a Concrete Slab?
When you go camping, one of the most important pieces of equipment is a mattress, something to protect your warm body from the cold ground. It doesn't have to be very thick, but that thin layer of insulation can be critical for keeping you warm.
Why then, are we allowed to build houses without any insulation under the concrete slab? Keep in mind that concrete is actually a very poor thermal insulator (not to be confused with its good thermal mass properties).
The edge is important because that's where most of the heat (up to 80% according to BRANZ), escapes.
Two other cases where you definitely want edge insulation are:
If you want to achieve a Homestar rating above 4.
If you're planning on using in-slab heating.
But I would recommend it all cases.
Two Main options for Concrete Slab Edge Insulation
1. Thermal break
BRANZ now recommend using 10 mm of extruded polystyrene (XPS), where previously they recommend 45 mm of timber.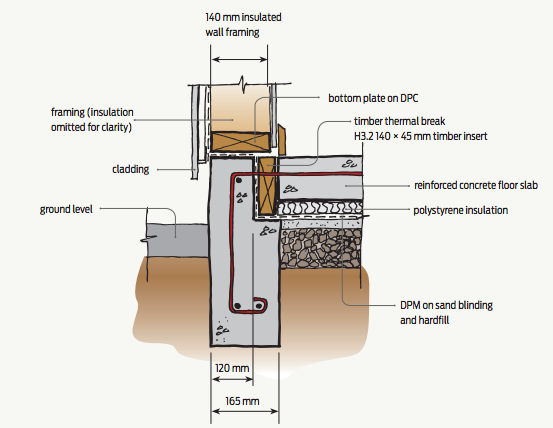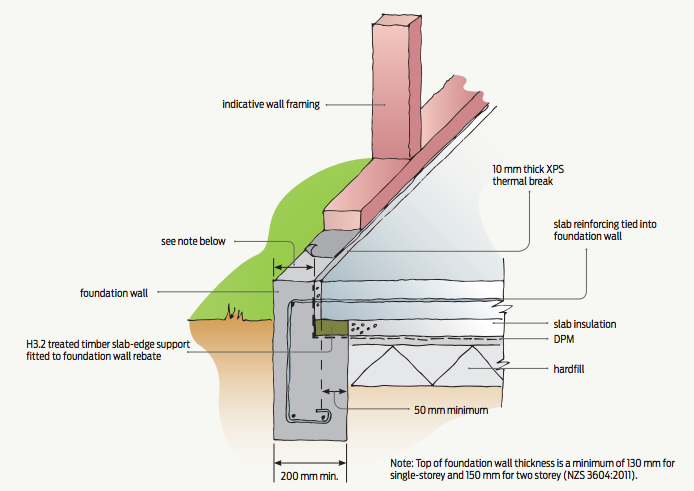 2. Insulation on the exterior:
Sticking something on the outside of the slab, or forming the perimeter foundation within an insulating material.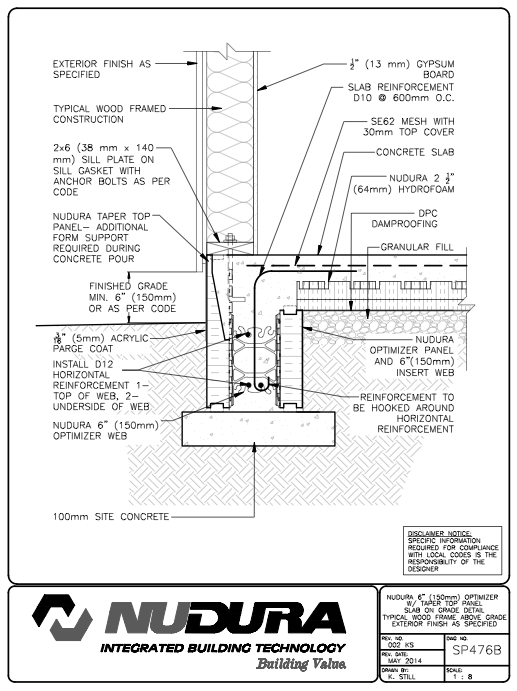 Product Solutions for Concrete Slab Edge Insulation
There are probably others out there. What option would be your preferred choice? Leave a comment below or on Facebook to let me know.