Podcast: Play in new window | Download | Embed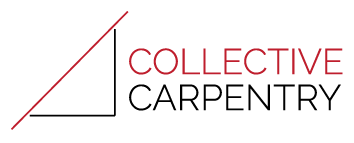 In the town of Invermere, about 3 hours west of Calgary in British Columbia, there's a workshop where high performance, energy efficient homes are constructed all year round, regardless of the weather. The workshop is home to Collective Carpentry, a small but inspiring building company doing great things.
Collective Carpentry
When first got in touch, I immediately saw from their website that this is a great way to build. I'd love to figure out how to do more of this here. Penalised prefabricated construction of high performance buildings just makes so much sense.
Canadian Conditions
The climate in British Columbia can be extreme. Very cold in winter and very hot in summer.
Rane Wardwell described to me how their small team can carry on working in all conditions, producing their high quality homes to the very precise tolerances required for Passive House standards, regardless of the weather.