Podcast: Play in new window | Download | Embed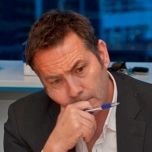 Through his company, Aim High Publishing, Mark Graham owns and runs the Building Guide, the Design Guide and Bob – the Business of Building. But as Mark openly admits in our interview, he used to hate advertising – the very industry he worked in and now relies on. The difference today is that he knows he's helping people and not trying to convince them to buy something they don't really need. This in itself is a great lesson for the building industry.
Mark Needed the Building Guide
Mark experienced his own building project as a client in 2004 and recognised the need for better information. In retrospect, he would have made a number of different choices had he known what the options were. Like many people, he didn't know what he didn't know at the start of the project.
He did however, get handed a copy of the Building Guide from the local Council. The Building Guide was a different publication then and Mark saw potential for how it could help prospective homeowners get better information. So in 2006, Mark Graham bought the Building Guide publication.
Building Guide
Since taking over the Building Guide, Mark has transformed it into a comprehensive collection of 'how to's, inspiring images and helpful directories of builders and designers. In the online version and the printed version, there are loads of handy checklists and background information on everything from the building code, to building systems and different options for products and materials.

Design Guide
Just starting out on your project? Then check out the Design Guide. Inspiration is the main purpose of this magazine, with examples of every common house type. There's space for this site to grow with more imagery and articles from influential designers on interiors, landscaping ideas and products.
BoB
The Business of Building is focussed on helping builders and designers to run better businesses. This is an area I'm increasingly passionate about. Getting good building professionals better equipped to run good businesses, is a great way to ensure that more people can build a better place to live.
Mark's Book Recommendation
Once you've finished absorbing all the information in the Building Guide, Design Guide and Bob, Mark recommends relaxing with thought provoking science fiction from Iain M. Banks.

Also check out A House In The City: Home Truths in Urban Architecture
. This book explores what the critical factors are in creating a great urban house and proposes a new approach to designing and building a good looking, adaptable house in the city.