Podcast: Play in new window | Download | Embed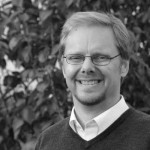 Duncan Sinclair is the founder of Black Pine Architects. His practice and his home are in Whanganui, but thanks to the internet, his work can be anywhere.
It's About People
Construction and architecture is technical work, but for Duncan it's ultimately about people. Good buildings should look after the people that occupy them.
Worldwide Experience
After growing up in Whanganui, Duncan has gained experience working on a whole range of building types around the world including Germany, UK and the US.
Passiv Hause
Experiencing the warmth and comfort of good quality buildings around the world has made Duncan passionate about building better homes in New Zealand. He's interested in lowering the environmental impact of construction while improving the health of occupants. With this in mind, he's now a Certified Passivhaus Designer and would like to bring these principles into more of his work.
Convincing people to go beyond the code can be quite a struggle and Duncan suggests that if the standards of the code were increased, cost wouldn't necessarily follow because the market would adapt. This is what happened when double glazing was introduced.

The Business of Architecture
Black Pine is a one person business. This has some challenges, but also offers opportunities. Duncan uses resources like Twitter and LinkedIn to connect with similar thinking designers and to collaborate on interesting projects. He's embracing 'location independence' and says other architects can do the same.
For more ideas about collaborating and running an effective practice, check out the Entrepreneur Architect (and my interview with Mark R LePage here), and The Business of Architecture.
Book Recommendations
For Inspiration

Cradle to Cradle: Remaking the Way We Make Things
For Business

Maverick: The Success Story Behind the World's Most Unusual Workplace
For Relaxation

The Gold Coast
, or anything else by Nelson Demille