Podcast: Play in new window | Download | Embed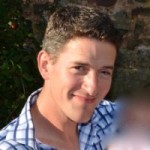 After studying chemistry, Chris Brookman completely changed course and went to learn the art of cob house building using traditional techniques with clay. Now Chris supplies modern clay and timber products, including phase change materials, to the building industry through his company Back to Earth.
A quick look at the Chris's website shows where his passion lies…
"We believe buildings should be better, healthier, warmer and more relaxing places in which to live, where light and comfort create spaces that inspire and enrich us."
Chris Brookman's Tips for a Better Home
Focus on 'fabric first' and invest in good quality products. Don't just look for the cheapest materials, and appreciate that more expensive materials may have superior moisture control and sound insulation properties.
Get a condensation risk analysis done on your design. A good design needs more than just lots of insulation. Find someone with an understanding of moisture flow and how the various layers of insulation and other materials in your wall, floor and roof will deal with the inevitable (and desirable) flow of vapour. This is something Chris can do. Alternatively find someone who knows how to use WUFI.
Do your homework and seek advice from a diverse range of people.
The Benefits of Clay and Timber
The benefits clay and timber generally include:
Moisture control
Sound absorption and insulation
Thermal mass
Non toxic
Plentiful

Adding Thermal Mass
Chris is a great advocate for thermal mass as a component of good design, particularly for preventing overheating. Clay boards are a great option for retrofitting thermal mass.
Phase Change Materials
Although Chris moved away from Chemistry the moment he graduated, his education comes in handy to explain how phase change material (PCM) works. I've heard and read out PSM before but never really believed it would be practical for a home. Now apparently it is.
The (very) basic concept is that a material will absorb a little bit of energy when it gets warmer. This happens when the air in a room is warmer than the walls. The walls will slowly start to warm up by absorbing energy from the air.
When a material changes phase from a solid to a liquid, a much larger amount of energy is absorbed than when the material simply warms up in the same state. PCM makes use of this phase change property to absorb large amounts of energy from the ambient air with tiny beads of enclosed wax material.
The wax inside the beads basically turns from a solid to a liquid. But no, you don't end up with runny walls. This all happens at a microscopic level. In fact PCM can be painted and treated as a normal wall.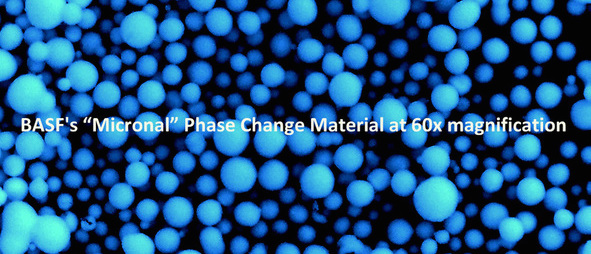 For more about PCM clay boards, check out Chris Brookman's material information.
Contact Chris
Chris has a great ethos and a great range of products. I'm glad to have found him via social media. You can connect with him via: